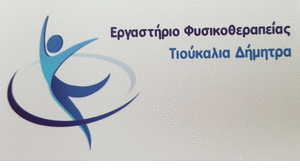 A new bell is ringing in the health institutions of the area in the last hours in PE. Kozani, as well as sample checks of the day, but also of the previous 24 hours, display disturbing messages that have days to appear in the area.
According to well-cross-referenced information, relapse and relatively high numbers, always compared to the last weeks of the pandemic, appears in the Municipality of Kozani with the city of Kozani recording positive cases, much more than her daily average.
Scattered cases are also present in local communities such as Krokos, but also other villages near Kozani, while EODY executives go tomorrow to the Kozani Police Headquarters where an extraordinary check will be carried out on EL.AS executives who seem to have been exposed in contact with confirmed cases inside the building, from last Thursday onwards.
It is a given that in addition to the concern expressed, there is also a reassuring look as Tuesday is always a day of the week that gives an increased number of cases, as many samples are taken that are not taken over the weekend, or from the services of EODY, either from private laboratories.
Pending the results that will be announced by EODY in the afternoon, in the official information and of course the course of the pandemic in the coming days.
Zisis Pitsiava
Source: e-ptolemeos.gr