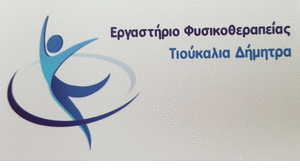 The recent erroneous as it turns out recording and publication of the number of cases by EODY in PE.. Kozani exacerbates the huge problem facing our local community and is now criminal negligence with clear political responsibilities.
Many times to date we have referred to inadequate protection measures, in the absence of a health plan, to the sloppiness and ideological obsessions of the government, which exhausted an area that was already in the vortex of economic disaster.
Employees, businessmen, farmers, unemployed, self-employed and citizens have been left completely unprotected against the multiple blows that our region has received and continues to receive.
The missing government MPs, a Region unable to react and take the basic civil protection measures must finally assume its responsibilities.
It is unthinkable after three months of harsh restrictive measures and a society economically and psychologically fragmented, to be informed about what really happened on Tuesday 12 January from a journalistic source, at a time when key questions remain unanswered. The local community has endured a lot.
He knows very well the culprits of this tragedy and the time will come to judge them.
The important thing right now is to emerge victorious from another ordeal and to be optimistic about a better future..
SYRIZA Prefectural Committee - Kozani PROGRESSIVE ALLIANCE