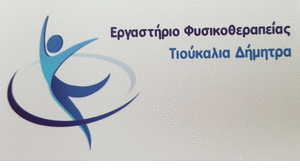 The upcoming week, according to exclusive information of aftodioikisi.gr, ASEP is going to approve the infamous, most, Invitation of OAED for the 36.500 positions of the new Public Benefit.
According to the same information, after the website revealed that until last Wednesday 17/6 the challenge in question was not sent to the Independent Authority, and the strong reactions of the unemployed who are expecting her as a mother from heaven, the Ministry of Labor was forced to expedite the time-consuming procedures and to send it at the end of last week with the indication "urgent". From that point in time, the competent Directorate of ASEP is working intensively on the Invitation and The estimate is that it will be completed within the next week (29/6 to 3/7).
From now on, as aftodioikisi.gr has written, The invitation of OAED is expected to be made public and the procedure will proceed as follows:
-Για να ολοκληρωθεί η διαδικασία της υποβολής αιτήσεων απαιτούνται 10 to 15 days.
-For the posting of the temporary and then the final tables are required, also, about two weeks.
This practically means that the beneficiaries who will be selected may even arrive, finally, to be placed in their positions and to undertake services, in August.
It should be noted that in his statements a few days ago, after the relevant publication of aftodioikisi.gr, the Minister of Labor Giannis Vroutsis who, as aftodioikisi.gr has written, is in the "eye of the storm" after the voucher case, an inaccurate statement that the process has been completed at ASEP. Alongside, the Ministry of Labor with ongoing leaks containing inaccurate information regarding the time of issue of the OAED Invitation, attempts to mitigate the reactions of the beneficiaries and to convince them that the pencils have not been lowered in view of remodeling and, very likely, removal of Mr.. Vroutsi.
Source:aftodioikisi.gr