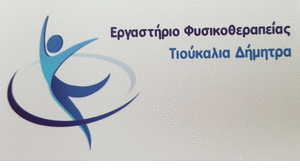 The pairs of the "16" of the Champions League became known in the draw that took place on Monday afternoon 14 December, at the UEFA offices, στη Νιόν της Ελβετίας. Παραδοσιακές δυνάμεις του ευρωπαϊκού ποδοσφαίρου βρέθηκαν στη διαδικασία και το ενδιαφέρον ήταν εξ αρχής μεγάλο.
All the teams that competed in the group stage, they could not be confronted again, ενώ διασταύρωση δεν μπορούσε να γίνει ούτε μεταξύ συλλόγων από την ίδια χώρα. Όλες οι ομάδες που τερμάτισαν στην πρώτη θέση του ομίλου τους μπήκαν στην κληρωτίδα ως ισχυρές και θα δώσουν εκτός έδρας τον πρώτο αγώνα, with the rematch taking place at their stadium.
The first matches of the "16" phase are scheduled to take place 16, 17 and 23, 24 February, while the rematch for 9, 10 and 16, 17 Of March 2021. THE draw for the rest of the path to the final, starting with the "8", will take place on 19 Of March. The first matches of the quarterfinals will be held 6, 7 April and the rematch 13, 14 of the same month.
The first matches of the semifinals - if everything goes according to plan- will be conducted 27, 28 April and the rematch 4, 5 May. As for the final, to be held on 29 May at the Olympic Stadium in Istanbul.
Analytically the pairs of "16":
Gladbach – Manchester City
Lazio – Bayern Munich
Atletico MADRID – Chelsea
Leipzig – Liverpool
Porto – Juventus
Barcelona – Paris Zen Germain
Seville – Dortmund
Atalanta – Real Madrid
newsbeast.gr