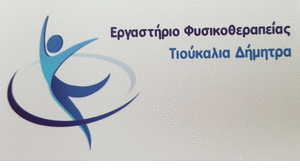 Most people put a lot of thought and energy into how to lose weight and get back to our previous pounds.. However, before we wonder how to lose extra pounds, let's see what may have led to our weight gain.
The habits that lead to weight gain
We eat in a hurry
And yet, The duration of each meal plays an important role in our ability to lose weight. The brain needs about to realize that the stomach is full 17-18 minutes. So when we eat fast we do not manage to realize that we are full.
We do not get enough sleep
Many studies show that insufficient and poor quality sleep affects the balance of our hormones and makes us believe that we are hungry even though we are not. Alongside, cortisol secretion when we are awake at night promotes fat storage and makes it difficult to lose.
We are going through a stressful period
Stress has been shown to make us crave foods rich in carbohydrates, which in turn calm the stress hormones. also, Stress hormones maximize fat storage. So to avoid gaining weight, We incorporate exercise into our daily routine and find ways to relieve the stress we feel - whether it is a yoga class or a quality time with our family..
We follow extreme diets
Abrupt and extreme diets are probably the most common cause of obesity. Research shows that this type of diet not only depletes us, but due to sudden weight loss they cause a reduction in our basal metabolic rate, that is, of our combustion. This results in, when we stop dieting and eat normally, to gain weight very easily.
We have a bad psychology
It is not uncommon for people to associate their emotional state with food, thus considering that they are dealing with their bad psychology. Our eating behavior can be significantly affected by our mental state. The choice of food, the amount and frequency of meals may be related to our emotions. The anxiety, the disappointment, the melancholy, boredom and emotional stress can lead to overeating. So it is good to find other ways to manage and release our emotions and not to "break out" through food.
Source:vita.gr