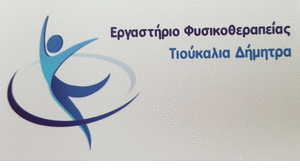 Maria Montessori is one of the few educators who really revolutionized the way we think about raising our children in the 20th century.. Her short but memorable advice to parents immediately manages to give us the wisdom and experience of a great teacher. We have collected the most important of them and we promise to read them at least once a year, so that we never forget them:
1. Τα παιδιά μαθαίνουν από το περιβάλλον τους.
2. Όταν ένα παιδί δέχεται συχνά κριτική, learns to criticize others.
3. Όταν ένα παιδί επαινείται συχνά, learns to appreciate others.
4. Όταν ένα παιδί αντιμετωπίζεται εχθρικά, he will learn to fight.
5. If you are honest with your child, will learn the importance of straightforwardness.
6. Αν κοροϊδεύετε συχνά το παιδί σας, will become shy.
7. Όταν ένα παιδί νιώθει ασφαλές, learns to trust people.
8. Αν κάνετε συχνά το παιδί σας να νιώθει ντροπή, he will learn to always feel guilty.
9. Αν σε ένα παιδί δίνεται συχνά encouragement, he will learn to have high self-confidence.
10. If we are receptive to a child, he will learn to be patient.
11. Αν είμαστε υποστηρικτικοί με το παιδί, he will be sure of himself.
12. Αν ένα παιδί ζει σε ένα περιβάλλον φιλίας και νιώθει ότι οι άλλοι το χρειάζονται, he will learn how to find love.
13. Never talk bad about a child, whether he listens to you or not.
14. Επικεντρωθείτε στο to nurture the good that exists in every child. That way there will be no room for evil.
15. Πάντα να το ακούτε και πάντα να απαντάτε στις ερωτήσεις του παιδιού ή σε αυτά που σας ζητά, when it comes to you.
16. Respect the child, even when he makes a mistake. That way he will be able to fix it faster.
17. Πάντα να είστε έτοιμοι να βοηθήσετε ένα παιδί που σας το ζητά, and set aside when he has found everything,what's needed.
18. Να βοηθάτε ένα παιδί να αποκτά ικανότητες από μικρό. This can only be done if you ensure that the world around you is filled with tenderness, peace and love.
19. Πάντα να δείχνετε τους καλούς σας τρόπους στο παιδί. Show him how to do the best he can.
Source: brightside.me