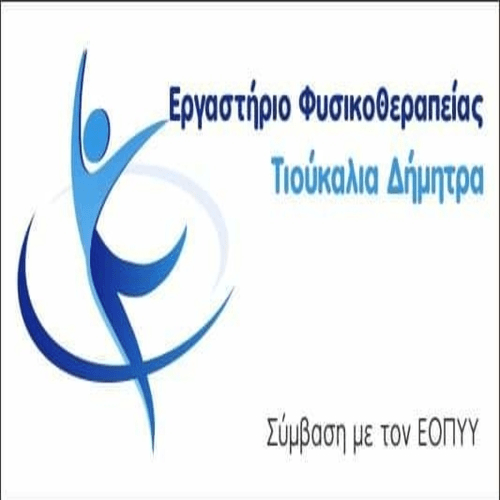 The Deputy Regional Minister of Public Health, Mr.. Margaritis George visited on 12/05/22 the General Hospital of Florina "Eleni Th. Dimitriou "to congratulate the new commander Mr.. Mancho Georgios for the placement and assumption of his new duties. The general level of provision of health services to the citizens was discussed, as the common desire of all is the good cooperation for a productive term supporting all efforts for the benefit of society and public health. The Regional Authority managed to strengthen the General Hospital of Florina with new medical equipment (Total: 1.826.000 euro ), which aims to upgrade the provision of health services and improve the daily lives of citizens.
Then he visited the Regional Clinic of Lefkonas, where he discussed the problems of doctors and nurses. He informed that the Regional Governor of Western Macedonia, Mr.. George Kasapidis has signed the inclusion of the Act entitled "Upgrading the infrastructure of the Multipurpose Regional Clinic Lefkonas Municipality of Prespa", total budget 289.250 euro, concerning the financing of actions for the improvement of building infrastructure and the supply of medical equipment, hotel and other equipment of the Multipurpose Regional Clinic of Lefkona, Municipality of Prespa, from the Operational Program "Western Macedonia", of the NSRF 2014-2020, with Beneficiary the 3rd Health District of Macedonia.
The area of ​​Prespa is a landscape of special natural beauty, one of the regions of Europe with the highest biodiversity protected by the national (Prespa National Park) and European legislation but also international treaties (Ramsar, cross-border Prespa Park). The implementation of this Operation will contribute to the achievement of the objectives of the 3rd Development Pillar of OHE / "Improving the Interconnection, Access and Organization of Infrastructure and Services "and specifically of the Special Objective 3.3 /" Improvement of the Provided Health and Social Welfare Services ", as it is located within the Intervention Area of ​​OHE for the Utilization of the Lakes of Western Macedonia and will improve the quality of the provided Health services, both for the locals, as well as for visitors. It is co-financed by the European Regional Development Fund (ΕΤΠΑ) and National Resources, through the Priority Axis 9 - "Promoting social inclusion and combating poverty and discrimination (ΕΤΠΑ)»Of the Operational Program" Western Macedonia ", of the NSRF 2014-2020.