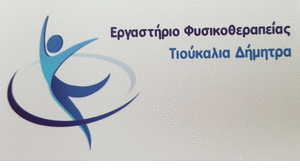 With sadness and pain, we refer today to the eternal journey, Konstantinos Kosmidis, τον τελευταίο Δήμαρχο Σιάτιστας πριν από τη συνένωση του Καλλικράτη.
Ο εκλιπών Δήμαρχος της ιστορικής και εύανδρης Σιάτιστας, passed away , ύστερα από μακροχρόνια ασθένεια, αφήνοντας ένα κενό στην τοπική κοινωνία αλλά και μνήμη αγαθού και ενάρετου ανθρώπου, σοβαρού και αξιοπρεπούς άρχοντα της τοπικής αυτοδιοίκησης.
Ο Κωνσταντίνος Κοσμίδης, γέννημα και θρέμμα της Σιάτιστας, το δεύτερο από τα τέσσερα παιδιά του Γιάννη και της Βικτωρίας, το γένος Στάθη, μεγάλωσε και μορφώθηκε στα σχολεία της γενέτειράς του, σπούδασε στη Σχολή Ευελπίδων, υπηρέτησε ως αξιωματικός την πατρίδα και μετά την αποστρατεία του, αναμείχθηκε στα κοινά και οι συμπατριώτες του Σιατιστινοί, τον ανέδειξαν Δήμαρχο την τετραετία 2007 – 2010.
Άνθρωπος με αρχές της παραδοσιακής Σιατιστας, προσιτός, ευγενής, αξιοπρεπής, χαμηλών τόνων, βρέθηκε στο τιμόνι του Δήμου Σιάτιστας, αγαπών και αγαπώμενος, τιμών και τιμώμενος από όλους.
Πάντοτε με ζήλο και καλή πρόθεση, σε συνεργασία με τους Δημοτικούς Συμβούλους και των άλλων παρατάξεων, έθετε πάντα ως στόχο την πρόοδο και την ανάπτυξη του Δήμου. Συγκαταβατικός, απέφευγε τις μεγαλοστομίες και τις οξύτητες, πάντα ενωτικός και ουδέποτε διχαστικός ακόμα και στα δύσκολα ζητήματα.
Επιτέλεσε στο μέτρο του εφικτού όσα ήταν δυνατόν και πάντοτε οραματιζόταν και άλλα έργα που δεν πρόλαβε να ολοκληρώσει.
Αυτή τη δύσκολη ώρα του αποχαιρετισμού, ως Δήμαρχος του διευρυμένου Δήμου Βοΐου, εκπροσωπώντας όλους τους δημότες, τον προπέμπω στην αιωνιότητα, κρατώντας όλη την αγαθή εικόνα της υπόστασής του και συλλυπούμαι τη σύζυγο, his children, τα αδέλφια του, όλους όσοι τον αγάπησαν και τον τίμησαν.
Αιωνία σου η μνήμη φίλε και συνάδελφε Κώστα.
Το χώμα της αγαπημένης σου Σιάτιστας να σε σκεπάζει ανάλαφρο.
Ώρα καλή και καλό δρόμο προς την Ανάσταση.