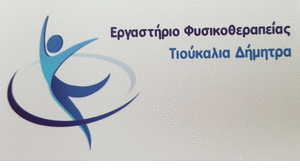 TO THE POPE VASILEIO VASILEIOU (+17-1-2021)
What can I tell you now;
Τε τελευταία φορὰ σὲ μνημόνευσα στὴ σημερινὴ θεία Λειτουργία ἐκφώνως στὴν Ἐκτενή, μαζὶ μὲ τὸν παπα Χριστοφόρο τοῦ Σπαρμοῦ -περνάει δύσκολα κι αὐτός- καὶ τὸν παπα Νικόλαο τὸ Τζέλλο.
They are also crowned.
Καὶ ποιοι ἄλλοι εἶναι νὰ πάρουμε سریال!
Ἐσὺ ἐλόγου σου ἀναχώρησες σήμερα τὸ صبح, Κυριακὴ λαμπρὴ καὶ παγωμένη, ἑορτὴ τοῦ Ἀντωνίου τοῦ Μεγάλου καὶ πᾶς νὰ βρεῖς τὸ δικό μας Ἀντώνιο, τὸν Σισανίου, ἐν οὐρανοῖς ἑορτάζοντα.
Σοῦ κάνει χῶρο, θαρρῶ.
Πιὸ κεῖ κι ὁ παπα Νικόλας ὁ Δάρδας, off-white.
Θυμᾶσαι ποὺ σὲ "I fought" πρὶν ἀπὸ τρεῖς μῆνες στὸ γραφεῖο σου
γιὰ ὅλα αὐτὰ περὶ κορονοϊοῦ καὶ τὰ λοιπά;
Φωνάξαμε γερὰ καὶ μετὰ βάλαμε τὰ γέλια.
Remain, to know, difficult things.
You gave your last battle to the ICU.
There, καὶ λόγια, ἔργα καὶ κόποι -πολλοὶ καὶ ἀναμφισβήτητοι- ἀνεβοκατέβηκαν κοντά ἀπὸ τὴν προσευχόμενη καρδιά σου. How many would you perceive!
Πολλὲς καὶ ἀνομολόγητες ἀπὸ τὸ κοιμισμένο καὶ παραιτημένο ταλαίπωρο σῶμα οἱ ἀγωνίες καὶ οἱ ἱδρῶτες ποὺ τακτοποίησαν τὰ πάντα πλέον.
Ὁ συμπρεσβύτερος ἡμῶν Βασίλειος, τοὐπίκλην Βασιλείου κεκοίμηται, brethren.
Μετὰ τὸ Γολγοθᾶ σου, καλὴν ἄφιξη στὴν αἰώνια χαρὰ καὶ μετάνοια καὶ εὔχου καὶ ὑπὲρ ἡμῶν, papa "old man", τοῦ μόχθου παπᾶ, παπᾶ τῆς Γεράνειας !