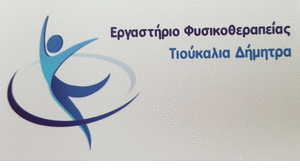 Particular care should be taken by those who are interested in shopping through ads on social networks, and this is because would-be fraudsters grow like mushrooms..
Πάνω σε έναν τέτοιο έπεσε Ηρακλειώτης πριν από λίγες ώρες. Σύμφωνα με την καταγγελία που έγινε στην Αστυνομία, το θύμα της απάτης θέλησε να αγοράσει ένα τρακτέρ μέσω αγγελίας που βρήκε στο facebook.
After contacting the alleged seller in Corfu (even the place is disputed) Heraklion agreed to pay him the amount of 2.500 euro.
According to ekriti.gr, when it happened, ο πωλητής του γεωργικού μηχανήματος χάθηκε από προσώπου γης με συνέπεια ο Ηρακλειώτης να αντιληφθεί ότι επρόκειτο για απάτη και στη συνέχεια να καταγγείλει το περιστατικό στις Αρχές.
Source:Newsit.gr