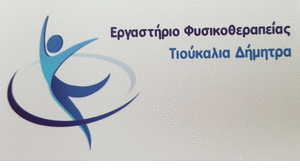 The deadline expires on 5 August.
Από αύριο θα μπορούν οι ενδιαφερόμενοι να υποβάλλουν ηλεκτρονική αίτηση για τη δράση «Εναρμόνιση Οικογενειακής και Επαγγελματικής Ζωής», που αφορά στους βρεφονηπιακούς και παιδικούς σταθμούς καθώς και στα ΚΔΑΠ και ΚΔΑΠ μεΑ, for the school year 2020-2021.
Η προθεσμία λήγει την Τετάρτη 5 August and οι αιτήσεις υποβάλλονται για πρώτη φορά ηλεκτρονικά through the special application on the website of Ε.Ε.Τ.Α.. SA. (www.eetaa.gr- paidikoi.eetaa.gr). The entry in the electronic application will be done using the codes-credentials (Taxisnet codes) of the General Secretariat of Information Systems of Public Administration of the Ministry of Digital Government.
Participation right έχουν οι εργαζόμενες/οι (μισθωτές/οι ή αυτοαπασχολούμενες/οι) και οι άνεργες/οι.
Κριτήρια επιλογής είναι η οικογενειακή, οικονομική κατάσταση (family income) και η κατάσταση απασχόλησης. Εξαιρούνται των ανωτέρω περιορισμών (ύψος οικογενειακού εισοδήματος, κατάσταση απασχόλησης και οικογενειακής κατάστασης) τα προς φιλοξενία ΑμεΑ. Οι ενδιαφερόμενες/οι εφόσον επιλεγούν, λαμβάνουν «Αξία Τοποθέτησης» (voucher) προκειμένου οι ίδιες/οι να επιλέξουν το Φορέα/Δομή που επιθυμούν να φιλοξενηθεί το τέκνο τους.
Ο συνολικός προϋπολογισμός αποτελεί εξ ολοκλήρου δημόσια δαπάνη και ανέρχεται σε 279 million euros.
Περισσότερες πληροφορίες παρέχονται από τα αντίστοιχα Γραφεία της Ε.Ε.Τ.Α.Α. (Athena: 213- 1320600 & 210-5214600, Larissa: 2410-579620, Thessaloniki: 2310-544714).
Source:Newsbeast.gr