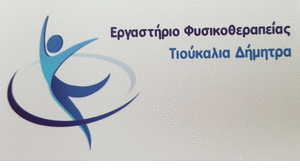 On Monday 15 June 2020 Mr.'s first contacts took place. Konstantinos Mousouroulis, Coordinator of the Plan for Fair Development Transition in Western Macedonia.
The issue was discussed at the meeting with the mayors of Kozani and Eordea industrial parks, ως επενδύσεις των περιοχών αυτών ( sierafm ) .
On this occasion, για την Δίκαιη Αναπτυξιακή Μετάβαση, on the occasion of the post-Hellenic issue, the municipality of Voio belonging to West. Macedonia, στο Νομό Κοζάνης και επιδοτείται, I think so, as also affected by the so-called Resource of Development, must be included in the plan, as a part of the wider region that longs for growth, having much to present and seeking the support of those in charge.
So because it became a topic for industrial parks, it is unique, maybe, opportunity for Siatista and Voio, να ζητήσει την τακτοποίηση από την αρχή του δικού των βιοτεχνικού πάρκου πολλαπλών χρήσεων χαμηλής όχλησης, because only the showroom- administration had been completed and the case did not proceed to be industrial park . That is, we would say, Does not exist, in accordance with the provisions of the laws.
It's time to dump her and move on , regardless of whether the fur has a severe seizure. There are other industries that can grow, That's why the so-called BIO-PA was so called "multi-purpose".
Έχει δημοσιευθεί δύο φορές εργασία μου για το ΒΙΟ-ΠΑ Σιάτιστας και πιστεύω ότι δεν υπήρξε, in the past, similar interest of those in charge to reheat the issue and remained stagnant.
The manufacture 19 June 2020 the Economic Chamber of Western Macedonia, will have a meeting with that Coordinator, to be discussed on matters within its competence, as far as Western Macedonia is concerned and so I will send my work, for the BIO-PA Siatistas, which I mentioned above, to take into account the development issues of Western Macedonia. It can.
I will take this action because the Economic Chamber has asked the tax experts in its area, individually and not collectively, to send their views and suggestions and I will respond , among others I will testify, θα εστιαστώ στο ΒΙΟ-ΠΑ της Σιάτιστας, αφού γεννήθηκε θέμα με τους δυό παραπάνω αναφερόμενους δημάρχους του νομού και που ξέρεις ,όλα είναι πιθανά. When we talk about development we do not only mean Kozani and Eordea.
Sure, Our Municipal Authority, of course, has its own say in special cooperation, obviously, with the reported Coordinator, for much to show him.
I, I am simply responding to the invitation of our Chamber of Commerce, for various matters within the competence of our industry, and of course many concern the particular problems of each municipality of West. Of Macedonia .
Siatista 17 June 2020
Yours sincerely