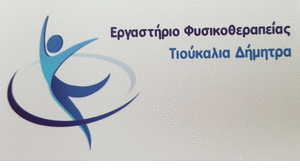 One study after another shows that certain foods can boost our immune system, to be able to deal with bacteria and viruses which are responsible e.g.. for most common colds.
A strong immune system minimizes the chances of someone falling into bed, but even if that happens, most likely he will recover extremely fast.
All we need to do is make a few small changes to our daily diet. Let's see in detail what are those foods that will build around us a shield against germs and viruses…
Oranges, strawberries, spinach, avocado
All of them are particularly rich in vitamin C which dramatically increases the normal production of antibodies and white blood cells and at the same time raises the levels of interferon.. It is the antibody that surrounds the outer shell of cells, preventing viruses from penetrating them.
Natural lemonade, tomato paste, pumpkin and sweet potatoes
These foods are particularly rich in b- carotene which increases antibodies against viruses. also, contain powerful antioxidants that fight destructive oxygen free radicals, which are known to be associated with premature aging but also with various forms of cancer.
Cereal seeds, nuts and vegetable oils
Vitamin E is considered one of the most important antioxidants and immune system boosters., as it stimulates the production of our defense cells and, at the same time, destroys germs and cancer cells. Increase, Well, the daily intake of vitamin E by adding cereals to your diet, nuts, vegetable oils, but also seeds such as pasatempo and sunflower seeds.
Apples and berries
If you have heard of the famous "flavonoids", then you may know that we are talking about the natural "ionizers" of the human body against environmental pollution. The flavonoids- which are found in rich quantities in apples and in all kinds of berries, as well as onions and green tea- thus protecting cells from external pollutants, including cigarette smoke.
Beans, raw cereals and turkey
They all contain zinc. An inorganic substance that dramatically increases the production of white blood cells. The, what better way to avoid colds.
Garlic
Not only does it shed high pressure, but it also has powerful antimicrobial action. Μία σκελίδα σκόρδο την ημέρα είναι αρκετή για να διεγείρει το μηχανισμό πολλαπλασιασμού των λευκών αιμοσφαιρίων, to improve the motility of the so-called 'cells- and increase antibody production.
«Cottage cheese», shrimp and eggs
These foods are especially rich in selenium. Και το σελήνιο είναι απαραίτητο για τα «κύτταρα- guards "who kill unwanted intruders. Sources rich in selenium, over cottage cheese, shrimp and eggs, είναι και ο τόνος, the redfish, the lobster, raw cereals, vegetables, the dark rice, the chicken, the sunflower seed, the garlic, cashew nuts and lamb chops.
Salmon, mackerel and tuna
The so-called "fat fish" contain the «magic" Omega- 3 fatty acids", which increase the activity of phagocytes, that is, those white blood cells that, literally ίνουν swallow the dangerous bacteria.
Source: eleftherostypos.gr