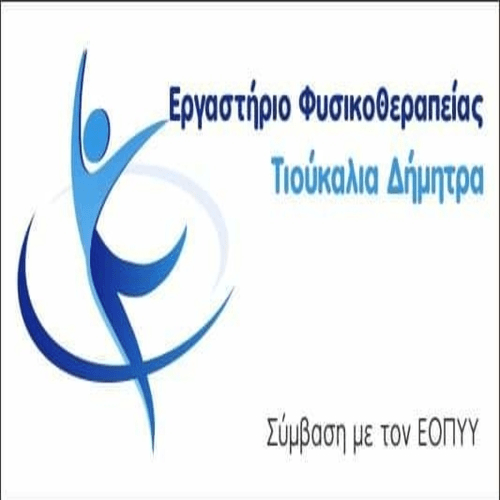 If you belong to the very active people, who are accustomed even in the summer to be constantly out and doing chores, or exercise or do any other work in the sun, then it is most likely that you often experience severe headaches. But, even when sunbathing, so you do not move, you are still likely to feel a headache.
This happens, because your body reacts to high exposure to the sun and heat, after dehydration. In fact, the headache from the sun usually takes the form of a migraine.
How does a headache relate to heat?
Dehydration causes migraines and headaches regularly in those who are more sensitive. Severe headache from direct exposure to rays and bright sunlight, caused because the sun hits your eyes.
As the summer changes your schedule (eg sleep and wake up later) You may miss a meal or eat foods that cause dehydration and increase the effects of sunlight on migraines.. Exercising outdoors in the height of heat, causes your body to overheat, leading to headache.
The best solution for those who can not protect themselves from outdoor work / activities in the sun, is drinking plenty of water to avoid dehydration. And maybe some drinks, such as iced tea and soft drinks to quench your thirst, however they can cause you even more severe headaches in the summer, if you are sensitive to citric acid. also, try to reduce the amount of caffeine you consume daily.
What kind of headache is depending on how you feel
According to experts, The headache is categorized into 150 separate diagnostic cases, where different things apply to each. Obviously all the categories look like… one, to all of us who are not doctors, but diagnosing a headache is not something simple.
The most common types of headaches are three:
Tension headache
Migraine
Cumulative headache
Tension headache
Είναι γνωστός και ως χρόνιος ημερήσιος πονοκέφαλος ή χρόνιος μη-προοδευτικός πονοκέφαλος. Ο πονοκέφαλος τάσης είναι ο πιο κοινός τύπος πονοκεφάλου στους ενήλικες και τους εφήβους. Προκαλείται από την σύσπαση των μυών, έχει ήπια έως μέτρια ένταση πόνου και πολλοί άνθρωποι νιώθουν ότι ο πόνος "έρχεται και φεύγει" σε μια παρατεταμένη χρονική περίοδο.
Migraine
Τα ακριβή αίτια της ημικρανίας είναι άγνωστα. Μια δημοφιλής θεωρία είναι ότι διάφορα ερεθίσματα προκαλούν μια ανώμαλη δραστηριότητα στον εγκέφαλο, το οποίο με τη σειρά του προκαλεί αλλαγές στα αιμοφόρα αγγεία του. Αυτό ονομάζεται η νευραγγειακή θεωρία. Η γενετική προδιάθεση παίζει επίσης ρόλο στις ημικρανίες και υπάρχουν κάποιες μορφές ημικρανίας που σχετίζονται με κληρονομικές ανωμαλίες σε ορισμένα τμήματα του εγκεφάλου. Ο πόνος από την ημικρανία μπορεί να είναι από μέτριος έως ισχυρός και συχνά περιγράφεται ως "σουβλιές" πόνου. Οι πονοκέφαλοι ημικρανίας μπορεί να διαρκέσουν από τέσσερις ώρες έως και τρεις ημέρες και συνήθως συμβαίνουν μία έως τέσσερις φορές ανά μήνα. Οι ημικρανίες συνδέονται και με άλλα συμπτώματα όπως ευαισθησία στο φως, the sound, ή τις οσμές, motion sickness, puke, απώλεια της όρεξης και στομαχικές διαταραχές ή κοιλιακό άλγος.
Cumulative headache
Είναι ο λιγότερο συχνός, αλλά ταυτόχρονα και ο πιο ισχυρός τύπος πονοκεφάλου. Ο πόνος της αθροιστικής κεφαλαλγίας είναι πολύ δυνατός και μπορεί να περιγραφεί και με ένα κάψιμο ή τρύπημα που πάλλεται, ή είναι σταθερό. Ο πόνος είναι τόσο σοβαρός, ώστε οι περισσότεροι που υποφέρουν από αθροιστικούς πονοκεφάλους (ή πονοκεφάλους συμπλέγματος όπως επίσης ονομάζονται) δεν μπορούν καν να κάτσουν σε ένα μέρος και συχνά βαδίζουν χωρίς σκοπό όσο διαρκεί ο πόνος. Ο πόνος βρίσκεται συνήθως πίσω από το ένα μάτι ή στην γενικότερη περιοχή των ματιών, χωρίς να αλλάζει τις πλευρές. Ο όρος "αθροιστική κεφαλαλγία" αναφέρεται σε πονοκεφάλους που έχουν μια χαρακτηριστική "ομαδική επίθεση". Συμβαίνουν μία έως τρεις φορές ανά ημέρα κατά τη διάρκεια μιας περιόδου έξαρσης, η οποία μπορεί να διαρκέσει από δύο εβδομάδες έως τρεις μήνες. Οι πονοκέφαλοι μπορεί να εξαφανιστούν πλήρως για μήνες ή και χρόνια και στην συνέχεια να επανέλθουν.
Source: iatropedia.gr