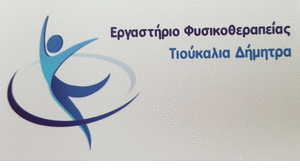 The progress of the works for the approved irrigation network projects of Western Macedonia that are included in the Rural Development Program (Π.Α.Α.) of the Ministry of Rural Development and Food, examined jointly by the Regional Governor Mr.. George Kasapidis with the Secretary General of Agricultural Policy and Community Resources Mr.. Constantino Bagineta, during the recent visit of the Regional Governor to Athens.
As found after the completion of the intermediate maturation procedures, the projects are in the final stage of their auction, with the signatures of the contracts by the contractors to be placed after the end of the strike of the public sector engineers.
These projects are the irrigation network of Prespa in PE. Florina, the irrigation network of Paroio in PE. Florina, modernization – επέκταση του αρδευτικού δικτύου Μεσόβουνου του Δήμου Εορδαίας στην Π.Ε. Kozani and the irrigation network Germa in PE. Of Kastoria.
The total budget of the projects amounts to 34 from. euro. Irrigation networks will contribute to the increase of irrigated land in our Region, as well as saving water and energy during their operation.
The Governor expressed, also, his concern about the delay and involvement observed in the start of the works of continuation and completion of the big dam of Nestori and the accompanying works in PE.. Of Kastoria. For that reason, A teleconference is scheduled for next week with the participation of the competent Deputy Minister K. Economou, of the project contractors and representatives of the Region of Western Macedonia, with the participation of the Regional Governor himself.
In statements of o K. Kasapidis stressed that the Regional Authority attaches particular importance to basic infrastructure in the agricultural and livestock sector, with priority the land-structural interventions for the more rational utilization of the water resources in our Region.
He also pointed out that, except for ongoing land improvement projects whose implementation rates are accelerating, A number of new similar irrigation and drainage projects have already been planned for the new period., young and old, με σκοπό να φέρουν την αρδεύσιμη γη της Δυτικής Μακεδονίας από το χαμηλότερο επίπεδο που είναι σήμερα (in the 19% επί της συνολικής γεωργικής) στον εθνικό μέσο όρο που αγγίζει το 40%.
According to the Regional Governor, το θέμα θα έρθει σύντομα προς ενημέρωση στις αντίστοιχες Περιφερειακές Επιτροπές και στο Περιφερειακό Συμβούλιο.