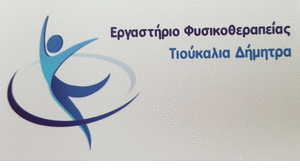 "Ethnos tis Kyriakis" reveals their final distribution 36.500 positions of the program of the new Public Benefit Work in 332 municipalities of the country, in the Regions, at the Social Welfare Centers, in ministry services, in the Dioceses and in other bodies.
According to the Ministry of Labor, η προκήρυξη έχει αποσταλεί στο ΑΣΕΠ ώστε να εγκριθεί και αναμένεται να φτάσει -εκτός απροόπτου- τις επόμενες ημέρες στον ΟΑΕΔ, so that within the next week, δηλαδή τέλη Ιουνίου με αρχές Ιουλίου, να δημοσιοποιηθεί η πολυαναμενόμενη Δημόσια Πρόσκληση και να ξεκινήσουν οι αιτήσεις των ανέργων.
The list HERE with the branches of OAED, specialties and positions per municipality
The program concerns 36.500 θέσεις 8μηνης απασχόλησης and covers dozens of specialties. The beneficiaries they are called κατόπιν της πρόσκλησης του ΟΑΕΔ to submit, exclusively electronically, a application form for their placement in the advertised positions, for a specialty, choosing from 1 until 3 installation services and / or supervisors.
Κύκλοι του υπουργείου Εργασίας επισημαίνουν πως η κατανομή έγινε με διαφανή και αντικειμενικό τρόπο από τις αρμόδιες υπηρεσίες. The Minister of Labor and Social Affairs, Giannis Vroutsis, πρόσφατα διευκρίνισε πως η διαδικασία για την έκδοση του νέου προγράμματος βρίσκεται στο τελευταίο στάδιο εξέλιξης. Η απασχόληση είναι 8μηνη και ο στόχος είναι η επανασύνδεση των μακροχρονίων ανέργων και ευάλωτων ομάδων στην αγορά εργασίας, upgrading the skills of the unemployed, meeting social needs and matching the productive capacity of the unemployed with the needs of the local community.
The latest amendment provides compulsory training 150 hours for the beneficiaries of age up to 54 years, ενώ για τους beneficiaries from 55 years and older is optional.
The καθαρές αμοιβές των ωφελουμένων -που πάντως περιμένουν εδώ και μήνες την έναρξη των αιτήσεων- are defined as equal to 1/25 του καθαρού ποσού του εκάστοτε κατώτατου μηνιαίου μισθού ημερησίως and not higher than the net amount of the minimum wage.
With based on today's minimum wage, όπως ισχύει μετά τη reduction of contributions from 1 June, the μισθολογικό κόστος αντιστοιχεί σε 22 ευρώ ημερησίως and not in more than 550 euro per month.
47 είναι οι θέσεις για το Δήμο Βοΐου.
https://www.ethnos.gr/