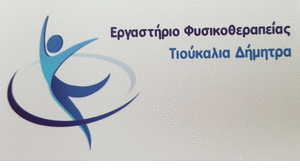 Undoubtedly, everyone suffers from a summer headache at some point. The summer season is accompanied by an increased number of headaches and exacerbation of migraine episodes..
Έρευνες οι οποίες έγιναν σε διάφορες χώρες αποκάλυψαν ότι το 85-90% των ανθρώπων αναφέρουν πως υπέφεραν από πονοκέφαλο τουλάχιστον μία φορά το προηγούμενο έτος. So, headache tips were the most common complaint at all, almost, medical services.
However, this problem does not affect men as much as women. The 80% of men experienced a headache last year, but για τις γυναίκες ο αριθμός αυτός αυξάνεται στο 95%. Similarly, migraines affect women more than men, at a rate 15% on the general population.
Now, because they cause headaches in the summer; This is a time of relaxation, external activities, and of course better weather, correctly;
Nevertheless, it is these conditions and activities that contribute to a headache.
Ας ρίξουμε μια ματιά στα multiple hidden causes behind a summer headache.
The causes behind a summer headache
There are several reasons why you may suffer from a headache. In addition to some diseases and ailments with known causes, most often the headaches are caused by a single factor.
The summer headache is no exception. Your head doesn't hurt just because it's summer. It hurts because of a series of situations that occur during this time of year.
The combination of all these summer activities often leads to an annoying headache. A common combination is to go on vacation and change your sleeping habits while having too much sun exposure..
Heat
Of course, η ζέστη είναι μία από τις συχνότερες αιτίες πρόκλησης πονοκεφάλου. During the summer, the body's blood vessels dilate due to the increased outside temperature.
This means that the blood vessels grow in size to exchange heat energy with the outside and thus prevent heat stroke.. Unfortunately, a side effect of dilated blood vessels is migraines.
Alcohol consumption and dehydration
The summer, Your body needs more fluids than usual due to the high temperature. But people often quench their thirst with alcohol during the summer months. Nevertheless, alcohol does not hydrate. instead, you will become more dehydrated and will have a headache.
Changes in sleep schedule
Η αϋπνία χειροτερεύει, usually, το καλοκαίρι και έτσι μπορούν να προκληθούν ημικρανίες και πονοκέφαλοι.
Changes both day and night can make your migraines worse. When exposed to more light during the day the body, there is a possibility that your habits and sleep schedule will change.
A classic effect of the above during the summer, is to sleep less hours or even suffer from insomnia.
People who do not suffer from insomnia often, they may experience it in the summer. Work may be more relaxed, children do not need to get up early for school, the phone and the TV remain on for a long time.
also, your social life is booming, you consume more alcohol and caffeine (are diuretics), and the result is more headaches.
How to prevent a summer headache
Ας δούμε μερικά μέτρα προστασίας που μπορείτε να πάρετε ώστε να αποτρέψετε έναν καλοκαιρινό πονοκέφαλο. All of the following, simple steps can be divided into two groups based on their main objectives:
Heat treatment.
Dealing with unhealthy summer habits.
Steps to fight heat and prevent summer headaches
Watch out for the sun: The summer sun is tougher on your body, so, It is important to protect yourself with hats and white clothes. also, sunglasses are especially useful. If its possible, try to do outdoor activities a few hours before or after noon, as then the sun is stronger.
Avoid dramatic temperature changes: The summer, we usually put the air conditioner in the coldest mode. However, entering and leaving areas where the temperature is too high or too low can cause headaches.
Keep the house cool and not cold: Inside your home, try to keep the temperature cool with the air conditioner and not cold. For this, Fans are a better choice if you want to beat the heat.
Stay hydrated: The body needs more water than usual during the summer months. To avoid dehydration, It is important to drink fluids at regular intervals and avoid drinks that will dehydrate you quickly., such as alcoholic beverages.
Hydration is essential in the summer and can help prevent headaches. For this, make sure you drink enough water!
Measures against summer habits
Eat healthy: You can increase your fluid intake by consuming foods that provide you with water, such as fruits and vegetables. For those people who suffer from migraines, is important

να αποφεύγονται τα φαγητά που περιέχουν ουσίες οι οποίες μπορούν να προκαλέσουν πονοκέφαλο

. These include sausages and chocolate.
Keep a regular sleep schedule: Changing your routine is common in the summer. However,

πολλοί ειδικοί υγείας συμφωνούν ότι το καλύτερο που μπορείτε να κάνετε είναι να

try to keep your sleep schedule the same throughout the year. In addition, in addition to sleeping and waking up at the same time, It would be good to sleep at the same time every night.
If you can't wake up or go to bed on time,

μπορείτε να δοκιμάσετε να

add a nap up 30 minutes during the hours when the sun is intense outside. also, this will prevent you from going out during the hours when the sun is strong.
Conclusion
The summer, we are exposed to many factors which can lead to headaches. High temperatures combined with dehydration and insomnia may be the answer for those who suffer from headaches more often this season..
Fortunately, There are some steps you can take to begin the process of preparation for mediation changing some of your habits. There are several ways to prevent summer headaches, as much as you comfort him.
Note the above tips!
Source:meygeia.gr