A 'first, very general estimate "for the coming winter and the snowfall that is expected to occur, did Sakis Arnaoutoglou.
In a post he made on Monday night 16 August on Facebook, wanted to make it clear that "it is not a prediction, just a first, very general assessment of global forecasting models ".
As he noted, concerns the "coming winter (deviation from the average snowfall days for the northern hemisphere) based on the predicted intensity of the El Nino phenomenon in the coming months ".
What is the "El Nino" phenomenon
In his publication he also has the image of the Earth, explaining that "red indicates that the days of snowfall may be less than normal, and the green that the days of snowfall may be longer than normal ".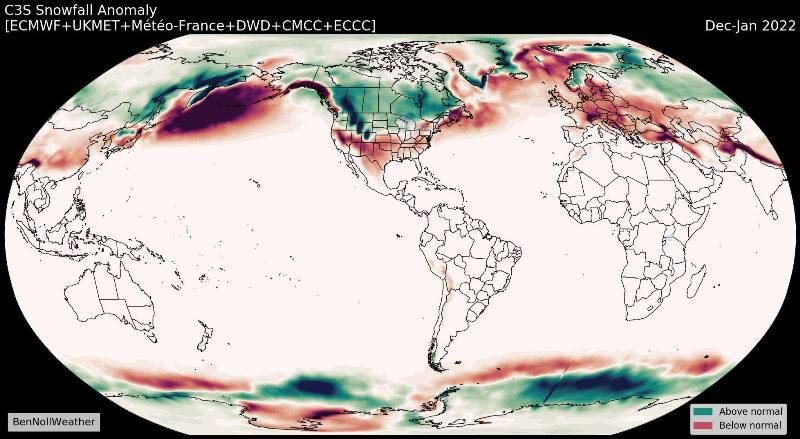 In fact, in the post stated that El Nino is "the ocean phenomenon in which the central and eastern waters of the Pacific Ocean near the Ecuador are warmer than other areas. The water temperature is higher by 3 degrees Celsius approximately ».
Source: iefimerida.gr