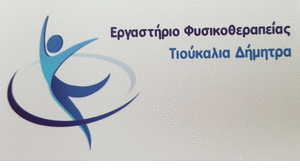 SEEEN denounces the revengeful dismissal of a fellow member of our Association who works in the maintenance of wind turbines for more than 2 years in the company Vestas Hellas in the area of ​​Kozani.
Unnecessary and with non-existent arguments on Wednesday 30 In the morning in the workplace, a Vestas executive announced to his colleague his dismissal.
Although the colleague works more than 2 years in the company consistently and without having given any rights over the work, the employer, justifying his dismissal, said the colleague is not efficient with any evidence.
The dismissal is vindictive, as well as as an employee and member of SEEEN as the colleague owed, protested against the violation of the schedule, for unpaid overtime, for any labor rights violated by the operation of the company. Επειδή ενοχλούσε η φωνή και οι απαιτήσεις του συναδέλφου, the company tries in his face to shut the mouths of the employees.
All this does not happen in a random period at a time when employers seek to silence any voice that conflicts with their aspirations, την ώρα που η κυβέρνηση προσπαθεί να εφαρμόσει τον χουντικής έμπνευσης νόμο για τον περιορισμό των διαδηλώσεων. They are laughing if they think we are being terrorized or that we will put it down especially now that in the region of Western Macedonia the de-ligation plan implemented by the government will send hundreds of workers to unemployment. The myth that green growth will create jobs on supposedly better terms is collapsing. These jobs are in miserable conditions, are minimal based on the needs of the existing posts, προϋποθέτουν την εξάντληση και την εξόντωση των εργαζομένων μέσα από την εντατικοποίηση της εργασίας.
The dismissal is not only aimed at the colleague. It mainly targets all Vestas employees but also all RES employees, workers across the energy sector. It concerns all those who work with incredible intensity, with endless 10 hours and 12 hours in difficult and unhealthy conditions without being paid.
We call on colleagues to condemn the unfair and vindictive dismissal of a colleague. To show their solidarity in all ways, to fight together with our Association to be recalled.
We demand from her employer Vestas να ανακαλέσει τώρα την εκδικητική απόλυση του συναδέλφου.
Ptolemy 30.9.2020