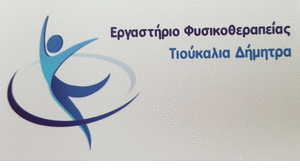 In a post made by the Member of Parliament on 30-11-2020 in his personal account referred to the care of the Minister of Environment and Energy Mr.. Kosti Hatzidaki for the lignite areas and specifically for Western Macedonia.
The written and specific proposal for regulations tabled by the Member on 26/11/2020, had already secured his assent, which was confirmed by telephone contact with him.
This regulation was forwarded to the competent Secretary General, Mrs.. Sdoukou Al. for inclusion in the s / n with Ministerial amendment.
The Member of Parliament contacted her, on the specific formalities on which the Photovoltaic Investors Association of the Region of Western Macedonia had already agreed (ΣΕΦΠΕΔΜ), as users.
The Ministerial amendment was submitted and already an article 160 law's (The Official Gazette has not been issued yet) with Title: Modernization of Spatial and Urban Planning Legislation and other provisions, που διαφοροποιεί τη Δυτική Μακεδονία από το σύνολο της χώρας στα τρία παρακάτω σημαντικά θέματα extended by one year:
| | |
| --- | --- |
| 1ον | Submit applications up to 01.01.2022 for PV below 500KW and maintenance of the "tariff" without a competitive process. |
| 2ον | Common Energy Communities, in which ATA and BD grade local authorities do not participate, who will submit applications to HEDNO until 30/06/2022 will continue to operate at a "tariff". |
| 3ον | The possibility of ensuring a fixed price is extended (tariff) for Energy Communities in which local authorities participate or more than 60 members. |
The above amendments reflect the effectiveness of the MP's cooperation with both RIS and the SEFPE of Western Macedonia, whom he thanked..
It is also another proof that the Government listens and intervenes with priority and productively in the areas of implementation of the Fair Transition Plan, capturing the consistency of words and deeds..
Kozani, 08/12/2020
From the Press Office, George Amanatidis
Member of Parliament N.. Kozani - NEW DEMOCRACY