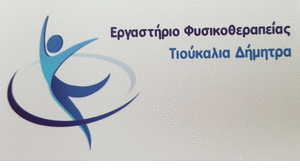 In a serious condition, he is being treated at the Bodossaki Hospital (time 01:00 Monday) the unfortunate 18 year old, who fell from a balcony of an apartment building on the roof of an adjacent house early Sunday night, resulting in serious head injuries, in the back and torso.
According to Kozanimedia, the youngster (quite tall and son of a PPC trade unionist), he was talking to his girlfriend on a balcony and at some point he leaned back to lean on the railing, which, however, rather it was low in relation to its height, as a result, suddenly the young man falls backwards and lies down, from height 6-7 meters, on the roof of a house next door!
Immediately his girlfriend and locals notified EKAB, Police and Fire Department, whose men initially had trouble reaching by stretcher, due to the slipperiness of the tiles on the roof, in which there was great humidity.
At this point, always according to information from Kozanimedia, man who serves in Ptolemaida Security and is said to know very well from rooftops, climbed very carefully to the point, took out some tiles, opened corridor and, with a lot of care, The men of the Fire Brigade immediately followed, who managed to put the young man on the stretcher to carry him στο ασθενοφόρο του ΕΚΑΒ.
Kozanimedia.gr
Photo by e-ptolemeos