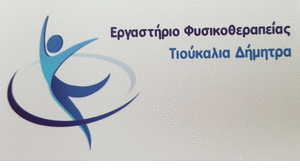 HEDNO SA / Kozani Region announces that :
The manufacture 20-11-2020 there will be a power outage from time to time
12:00 to 14:30 in part of the city of Siatista and specifically: είσοδος πόλης από Κοζάνη, περιοχή «Γεράνεια», περιοχή Δημοτικού Σταδίου, περιοχή «Γραβάδικα».
We ask, την κατανόηση των καταναλωτών και θα θέλαμε να επισημάνουμε ότι η
επανατροφοδότηση θα γίνει χωρίς προειδοποίηση ενδεχομένως και νωρίτερα.
Γι' αυτό τα δίκτυα και οι εγκαταστάσεις πρέπει να θεωρούνται ότι έχουν συνέχεια
drift.
ΓΙΑ ΤΗΝ ΔΕΔΔΗΕ Α.Ε.
Δημήτριος Κ. Λιάνας
Διευθυντής Περιοχής Κοζάνης