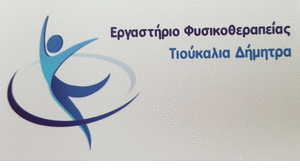 The services of the Region of Western Macedonia and the regional authority have been shocked, the sending of a document by OSE for the payment of 2m.(and more) as compensation for non-compliance with the agreements reached between the two parties, after the demolition of the bridges on the outskirts of the city of Kozani.
The specific decision was taken by the previous regional authority of Theodoros Karypidis, with the then administration of the Region concluding a contract with OSE which, although it agreed to the demolition of the bridges, was obliged to set as a condition their study and reconstruction until 30-6-2016.
OSE ruled that the non-fulfillment of the obligations of the Region of Western Macedonia harms its interests with a lawsuit filed in the Athens Multi-Member Court of First Instance in December. 2020, requests the payment of a total amount 2.167.993,62 euro.
The legal and technical services of the Region are now drafting their proposals on the lawsuit, while in the next period George Kasapidis is expected to request an appointment with the OSE administration in order to find a compromise solution.
Zisis Pitsiavas
Source: e-ptolemeos.gr