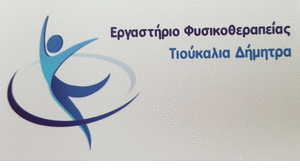 At 4 In January, the vaccination of the health and the staff of the Hospitals of PE will take place.. Kozani, according to the planning that has become the basis of the "Freedom" plan which started yesterday throughout the country.
The "beginning of the end" for the covid-19 pandemic is therefore approaching for the area it experiences for more than two(2) months special lock down regime, with the Hospitals of the area having lifted the heavy weight and several health workers having been put out of battle a few times, as they either became ill or came in contact with confirmed cases.
The lists of those who wish to be vaccinated have been closed in both Hospitals, with Mamatsio of Kozani, to record a percentage just above 60% in all categories.
Doctors mainly, reason and then nurses, show that they will participate massively in the vaccination, while lower rates exist in other categories of workers.
A similar situation exists in Bodosakeio of Ptolemaida with doctors participating in a percentage 80% in vaccination, which will be completed on 20 January.
Zisis Pitsiavas