Grevena - Kozani Geopark is part of the UNESCO World Geoparks Network (UNESCO Global Geoparks) in the spring of 2021, following a positive suggestion from the Network Council during its 5th regular meeting held on 8 and 9 December 2020.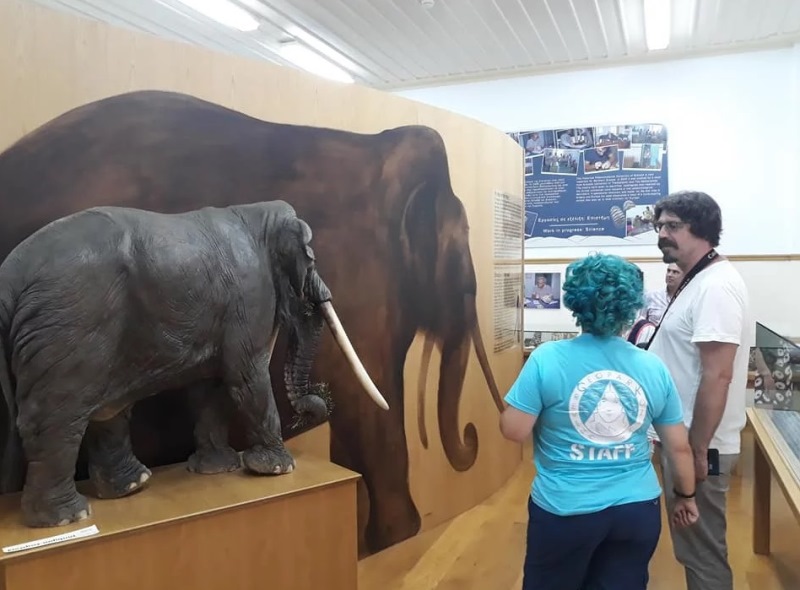 International evaluators from Japan and Hungary, είχαν βρεθεί στην περιοχή της Κοζάνης, of Grevena and Voio, the 2018 and visited geographical areas within which sub-areas of international geological importance are located, such as that of Mount Burin where there are visible traces of the collision of the African with the Eurasian tectonic plate, the Deskati of Grevena and the area of ​​Milia, where aged mammoths were found 3,5 millions of years, the collections of the palaeontological museum of Siatista where fossilized age shells are housed 30 million. years, as well as rocky areas dating back to the Paggaean era, 350 – 400 million. years.
The UNESCO World Geoparks Network after its last enlargement will number 169 Geoparks in 44 countries around the world.
And so the Grevena Kozani Geopark increases the family of Greek members of the Network to six.
The other five are from Lesvos, of Vikos Aoos in Epirus, of Chelmos Vouraikos in the Peloponnese and the Natural Parks of Psiloritis and Sitia in Crete.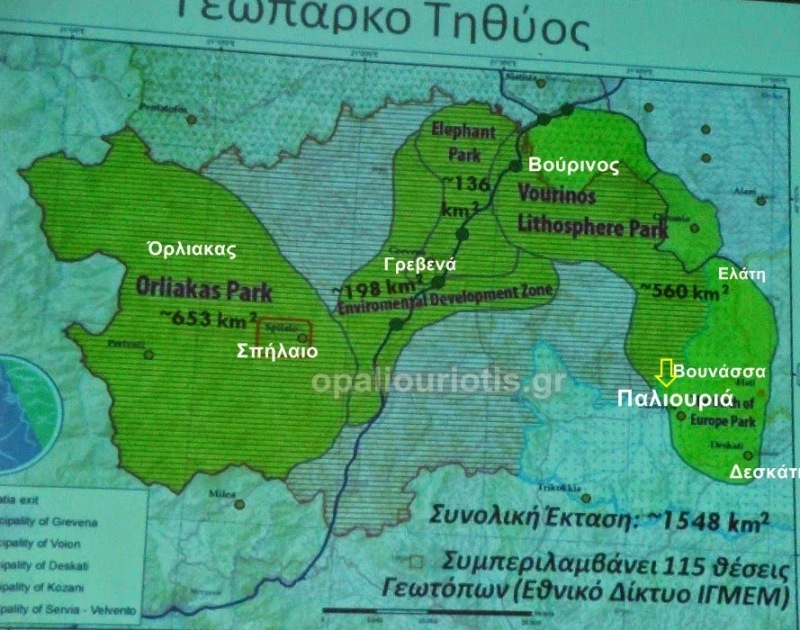 The announcement will be made through the online event that will take place on Thursday 22 April 2021, in the context of the International Earth Day.
From the 3 μετά το μεσημέρι ως τις 6 in the afternoon Greek time, citizens from all over the world will be able to watch it event on YouTube.
Eight new Geoparks from Denmark, Finland, Germany, Poland, Indonesia, Italy (2) and Greece are part of the UNESCO World Wide Web 2021.
Στην διαδικτυακή εκδήλωση θα συμμετέχουν εκπρόσωποι των 8 new UNESCO Geoparks, the Permanent Representations and National Committees of the UNESCO Member States, their representatives 161 UNESCO World Geoparks and Members of the Board of Directors of the UNESCO World Geoparks Network
In the framework of web event during which the inclusion of the Grevena - Kozani Geopark in the UNESCO World Geoparks Network will be announced, requested by the organizing committee of the UNESCO World Wide Web,the participation of a traditional local orchestra, projecting in the most representative way the cultural heritage of our area.
The presentation for Greece will be made by the Doctor of Geology Anna Rasiou,the soul and visionary of this important development for our place, which together with the whole team highlighted the rare phenomena along the Gevena Park of Kozani.