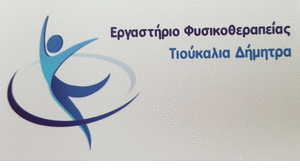 The educational community of Kozani mourns.
The Board. of the Association of Teachers P.E.. Kozani sadly informed of the sad event of the loss of the teacher and priest of the Greek Community Bloemfontein, in N.. Africa, Pi. Georgiou Tsiftsi, originating from Karyditsa, Kozani.
Father George was a teacher for many years in schools of the Kozani Prefecture, with important work and was especially dear to colleagues , students and parents, with a smile and creative mood, with modesty and consistency. His kindness, his laughter, its sweetness, but also his fellow brevity as well as his love for his students, will be missed by all of us. An unfamiliar sadness, completely incompatible with his exuberant and full of life presence. He also participated in the Board of Directors of our Association ,and then went to South Africa, with important work in the Greek community of Bloemfontein.
Have a nice trip, colleague , Father George. The Board of the Association of Teachers P.E.. Kozani expressing the educational world of our Regional Unit and not only, says goodbye today so early to a dear colleague, a real teacher, a true friend. His mood for life and his struggle for it was scared to death and he decided to surprise him.
We express our heartfelt condolences to his family and loved ones.
The Board.