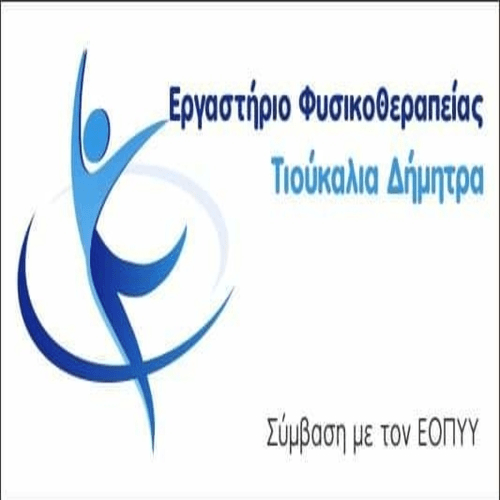 The financial committee of the Municipality of Voio meets on Tuesday 4 October 2022 at 9 πμ με 20 issues
TOPICS FOR DISCUSSION
Deletion of amounts from certified cash registers.
Write-off of financial liabilities (debts) Municipality.
Accounts receivable from Communities advances.

Επιστροφή ποσού λόγω διπλής καταβολής του

.

Καθορισμός τέλους χρήσης του χώρου εκθεμάτων στην Β΄ εμποροπανήγυρη Τσοτυλίου

.

Αποζημίωση πολίτη – εξωδικαστικός συμβιβασμός

(1).

Αποζημίωση πολίτη – εξωδικαστικός συμβιβασμός

(2).
Continuation of cooperation between the Municipality of Voio and OAED for the year 2022 for the operation of Correspondent Offices in the Municipal Units of the Municipality of Voio.
Acceptance of no. 4129/29-09-2022

Απόφασης Ένταξης της Πράξης

: of the Ministry of Interior. of the Ministry of Interior

με Κωδικό Ο.Π.Σ.Α.Α

. 0035994510 in the Rural Development Program (Π.Α.Α.) 2014-2020 – Action 4.3.4 "

Βελτίωση πρόσβασης σε γεωργική γη και κτηνοτροφικές εκμεταλλεύσεις

".

Έγκριση του πρακτικού Ι

–

ηλεκτρονικής αποσφράγισης και αξιολόγησης προσφορών ανοικτού διαγωνισμού μέσω του ΕΣΗΔΗΣ για την επιλογή αναδόχου κατασκευής του έργου

: «

ΣΥΝΤΗΡΗΣΗ – ΑΣΦΑΛΤΟΣΤΡΩΣΗ ΕΣΩΤΕΡΙΚΟΥ ΟΔΙΚΟΥ ΔΙΚΤΥΟΥ ΔΗΜΟΥ ΒΟΪΟΥ ΕΤΟΥΣ

2022» (Α / Α: 191618).
Approval of the minutes I of the open tender through ESIDIS for the selection of the contractor for the construction of the project: «MAINTENANCE,

ΑΝΑΚΑΙΝΙΣΗ ΚΑΙ ΒΕΛΤΙΩΣΗ ΠΑΡΚΩΝ ΚΑΙ ΠΑΙΔΙΚΩΝ ΧΑΡΩΝ ΣΤΗ ΣΙΑΤΙΣΤΑ Δ

. ΒΟΪΟΥ» (Α / Α: 191313) - Rejection of offer.

Έγκριση του Πρακτικού ΙIΙ

(verification of temporary contractor documents – Auction) of the e-tender committee of the project: «5X5 PENTALOF COURT» (Α / Α: 189633) – Award of the contract.

Έγκριση ή μη χορήγησης

2ης extension of the project execution deadline: "ENERGY UPGRADE OF A MUNICIPAL STORE BUILDING NEAPOLIS MUNICIPALITY OF VODOS".

Έγκριση ή μη χορήγησης παράτασης προθεσμίας της προμήθειας με τίτλο

: «

ΠΡΟΜΗΘΕΙΑ

ΠΛΗΡΟΦΟΡΙΑΚΩΝ ΠΙΝΑΚΙΔΩΝ ΟΔΙΚΗΣ ΣΗΜΑΝΣΗΣ»

.
Study approval, determining the manner of execution and determining the terms of the procurement notice entitled:

«Προμήθεια Υγρών Καύσιμων για τις ανάγκες του Δήμου Βοΐου και των Νομικών του Προσώπων για τα έτη 2022-2023»

.

Έγκριση πρακτικών Ι και ΙΙ της προμήθειας με τίτλο

:

«ΠΡΟΜΗΘΕΙΑ ΨΥΧΡΟΥ ΚΑΙ ΘΕΡΜΟΥ ΑΣΦΑΛΤΟΜΙΓΜΑΤΟΣ ΓΙΑ ΤΗΝ ΚΑΛΥΨΗ ΑΝΑΓΚΩΝ ΤΟΥ ΔΗΜΟΥ ΒΟΪΟΥ»

.

Έγκριση του πρακτικού Ι του ανοικτού ηλεκτρονικού διαγωνισμού για την προμήθεια με τίτλο

:

«ΠΡΟΜΗΘΕΙΑ ΕΞΟΠΛΙΣΜΟΥ ΑΝΑΒΑΘΜΙΣΗΣ ΤΩΝ ΚΟΙΝΟΧΡΗΣΤΩΝ ΧΩΡΩΝ ΤΟΥ ΔΗΜΟΥ ΒΟΪΟΥ»

Approval of technical specifications and definition of conditions for the execution of services with title:

«Υπηρεσίες αποχιονισμού του δημοτικού οδικού δικτύου των κοινοτήτων του δήμου Βοΐου χειμερινής περιόδου

2022-2023.

Καθορισμός όρων διακήρυξης του ανοικτού ηλεκτρονικού διαγωνισμού της προμήθειας με τίτλο

:

«ΠΡΟΜΗΘΕΙΑ ΕΚΣΚΑΦΕΩΝ

–

ΦΟΡΤΩΤΩΝ ΓΙΑ ΤΗΝ ΑΝΤΙΜΕΤΩΠΙΣΗ ΚΑΤΑΣΤΑΣΕΩΝ ΕΚΤΑΚΤΩΝ ΑΝΑΓΚΩΝ ΔΗΜΟΥ ΒΟΪΟΥ»

.

Καθορισμός όρων διακήρυξης του ανοικτού ηλεκτρονικού διαγωνισμού της προμήθειας με τίτλο

:

«ΠΡΟΜΗΘΕΙΑ ΔΙΑΜΟΡΦΩΤΗ ΓΑΙΩΝ ΓΙΑ ΤΗΝ ΑΝΤΙΜΕΤΩΠΙΣΗ ΚΑΤΑΣΤΑΣΕΩΝ ΕΚΤΑΚΤΩΝ ΑΝΑΓΚΩΝ ΔΗΜΟΥ ΒΟΪΟΥ»

.
THE PRESIDENT
OF ECONOMIC COMMITTEE
ZEYKLIS CHRISTOS
NORTHERN MAYOR