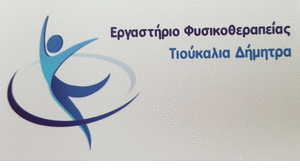 Έκτακτη συνεδρίαση θα πραγματοποιηθεί την Δευτέρα

7

του Μαΐου

2018 and time 18.00 at the City Hall of the Municipality of Voio in Siatista for the discussion and decision-making on the following issue of the agenda only:

Συζήτηση και λήψη απόφασης επί του Σχεδίου Νόμου «Μεταρρύθμιση του θεσμικού πλαισίου της Τοπικής Αυτοδιοίκησης κ.λ.π. (Πρόγραμμα «ΚΛΕΙΣΘΕΝΗΣ 1». – Rapporteur: The Mayor Mr.. Lambropoulos D..

Η συνεδρίαση έχει έκτακτο χαρακτήρα λόγω των χρονικών περιορισμών, σύμφωνα με το υπ' αριθμ. 1537/27.4.2018 έγγραφο της ΚΕΔΕ.

Note: Το σχέδιο Νόμου βρίσκεται ανηρτημένο στην ιστοσελίδα του Δήμου Βοΐου (https://dimosvoiou.gr).