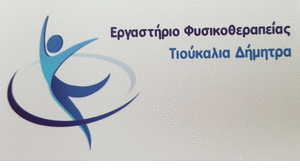 They were arrested yesterday (22-09-2019) at night in an area of ​​Kastoria, από αστυνομικούς της Ομάδας Πάταξης Διασυνοριακού Εγκλήματος του Τμήματος Συνοριακής Φύλαξης Μεσοποταμίας και αστυνομικούς του Τμήματος Δίωξης Ναρκωτικών της Υποδιεύθυνσης Ασφάλειας Καστοριάς, two (2) natives, 69 and 58 years, για μεταφορά ενός μη νόμιμου αλλοδαπού.
Specifically, μετά από έλεγχο που πραγματοποιήθηκε σε Ι.Χ.Ε. car, διαπιστώθηκε ότι ο 69χρονος, οδηγός του οχήματος, από κοινού με τον 58χρονο συνοδηγό, μετέφεραν προς το εσωτερικό της χώρας, έναν 53χρονο αλλοδαπό, who had entered the country illegally.
As the research showed, σε βάρος του 53χρονου εκκρεμούσε απόφαση του Μονομελούς Πλημμελειοδικείου Λαρίσης, με την οποία καταδικάσθηκε σε χρηματική ποινή 3.000 euro, για παράβαση του νόμου περί αλλοδαπών.
They were completely confiscated 1 I.X.E.. car, 3 mobile phones and 3 κάρτες SIM, ενώ προανάκριση ενεργεί το Τμήμα Συνοριακής Φύλαξης Μεσοποταμίας Καστοριάς.
The detainees will be taken to Mr.. Prosecutor of the Court of First Instance of Kastoria.