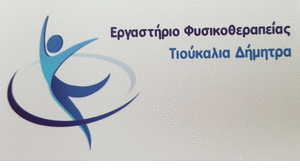 They were confiscated in total 2.126 tax-free cigarette packs and 6 kilos and 450 grams of smuggled tobacco
They were arrested yesterday (13-06-2020) in the afternoon in Ptolemaida by police officers of the Eordea Security Department, two (2) foreigners, a man 28 years old and a woman 36 years, against whom a case has been filed for breach of national customs code.
Specifically, in the context of targeted actions to combat tobacco smuggling and after proper evaluation, as well as utilization of data, Police searched the homes of the aforementioned foreigners, in Ptolemaida, as well as in a health store, owned by the 36-year-old, in Ptolemaida, where they found a total -2.126- cigarette packs and -129- tobacco packs, total weight -6- kilos and -450- grams, for which the relevant taxes and duties have not been paid to the public, as well as the amount of money 135 euros which was confiscated as a product of the purchase and sale of smuggled cigarettes.
From the detailed investigation of the police, It has been established that the above foreigners were collecting large quantities of smuggled tobacco products., which were trafficked in the wider area of ​​Ptolemaida, for the purpose of the illegal property benefit from the sale of these and the avoidance of payment of a similar tax, end, duty or other charge.
The above total amount of duty-free tobacco and tax-free cigarette packs, confiscated and will be handed over to the Ptolemaida Customs.
Preliminary investigation is being carried out by the Eordea Security Department, while those arrested with the case against them, were taken to Mr.. Kozani Court of First Instance Prosecutor.