A meeting took place today, Friday 11 September 2020, between the Mayor Mr. Christos Zevklis and the Principals of the Primary and Secondary schools of the Municipality of Voio, in the meeting room of the Municipal Council.
Η σύσκεψη είχε ως στόχο να υπάρξει ο καλύτερος δυνατός συντονισμός και ετοιμότητα των σχολείων ,εν όψει του δύσκολου σχολικού έτους εξαιτίας της πανδημίας του κορονοϊού, που συνεχίζει να ταλαιπωρεί την παγκόσμια κοινότητα. Οι Διευθυντές των σχολικών μονάδων είχαν την ευκαιρία να θέσουν και τα επιμέρους θέματα των σχολικών μονάδων.
Η νέα χρονιά βρίσκει τις σχολικές μονάδες σε ετοιμότητα όσον αφορά τις εγκαταστάσεις και πλήρως στελεχωμένες σε επίπεδο ανθρώπινου δυναμικού.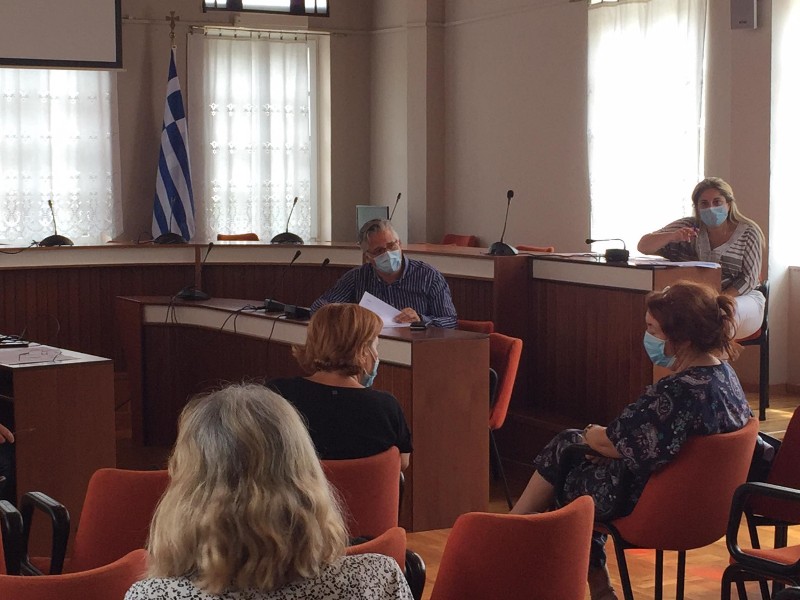 Ο Δήμαρχος κλείνοντας ευχήθηκε Καλή Σχολική Χρονιά και καλό κουράγιο, σε όλο το εκπαιδευτικό προσωπικό που καλείται για πρώτη φορά να λειτουργήσει σε τόσο δύσκολες και πρωτόγνωρες συνθήκες.