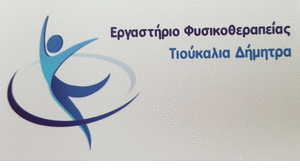 The Beekeeping Association of the Prefecture of Kozani was visited by MP N.. Kozani George Amanatidis where he discussed, with the Board of Directors, current industry issues as well as perspective issues.
The Association has registered 680 κωδικούς με 400 άτομα ενεργά από τα οποία τα 45 με πλήρη απασχόληση στον κλάδο.
Στη συνάντηση συμφωνήθηκαν τα παρακάτω:
Η χρηματοδότηση προς το Μελισσοκομικό Κέντρο Δυτικής Μακεδονίας θα πρέπει να είναι σταθερή ανά 2μηνο για να λειτουργεί απρόσκοπτα και να στηρίζει με συνέχεια και επάρκεια τους μελισσοκόμους

.

Σε εφαρμογή του πρόσφατα ψηφισθέντος νόμου

4691/2020 of the Ministry of Rural Development and Food,

θα πρέπει να προστατευθεί μέσα από συστηματικούς και στοχευμένους ελέγχους

,

το Ελληνικό μέλι και το μέλι της περιοχής από παράνομες Ελληνοποιήσεις

.

Η προμήθεια ηλεκτροφόρων καλωδίων για προστασία των κυψελών από την αρκούδα θα πρέπει να αποτελεί επιδοτούμενη δαπάνη στο Πρόγραμμα Αγροτικής Ανάπτυξης

(RDP) of Greece.
Αντίστοιχα Μέτρα όπως, η αντικατάσταση κυψελών και η στήριξη της επικονίασης θα πρέπει να συνεχιστούν.
End, τέθηκε σαν προοπτική από τον Πρόεδρο του Συλλόγου Μεντεσίδη Αιμίλιο, η συγκρότηση Ομάδας Παραγωγών Μελισσοκόμων καθώς και η ίδρυση από αυτήν ενός τυποποιητήριου για επιτόπου ενίσχυση της προστιθέμενης αξίας.
Mr.. Αμανατίδης Γιώργος δεσμεύτηκε για προώθηση των θεμάτων και ενημέρωσης του Συλλόγου επ' αυτών.