Following a decision of the Board of Directors of the MICHAEL Foundation & ALEXANRAS KOUKOULIDOU, The supply of a professional car type VAN brand PEUZEOT PARTNER was done with the legal procedure 1,6
blue HDI

100,

αξίας 16.500,00€

,

το οποίο παραχωρήθηκε δωρεάν στην Ιερά Μητρόπολη Σισανιου και Σιατίστης για να χρησιμοποιηθεί για τις ανάγκες των κοινωνικών συσσιτίων της Μητροπόλεως

.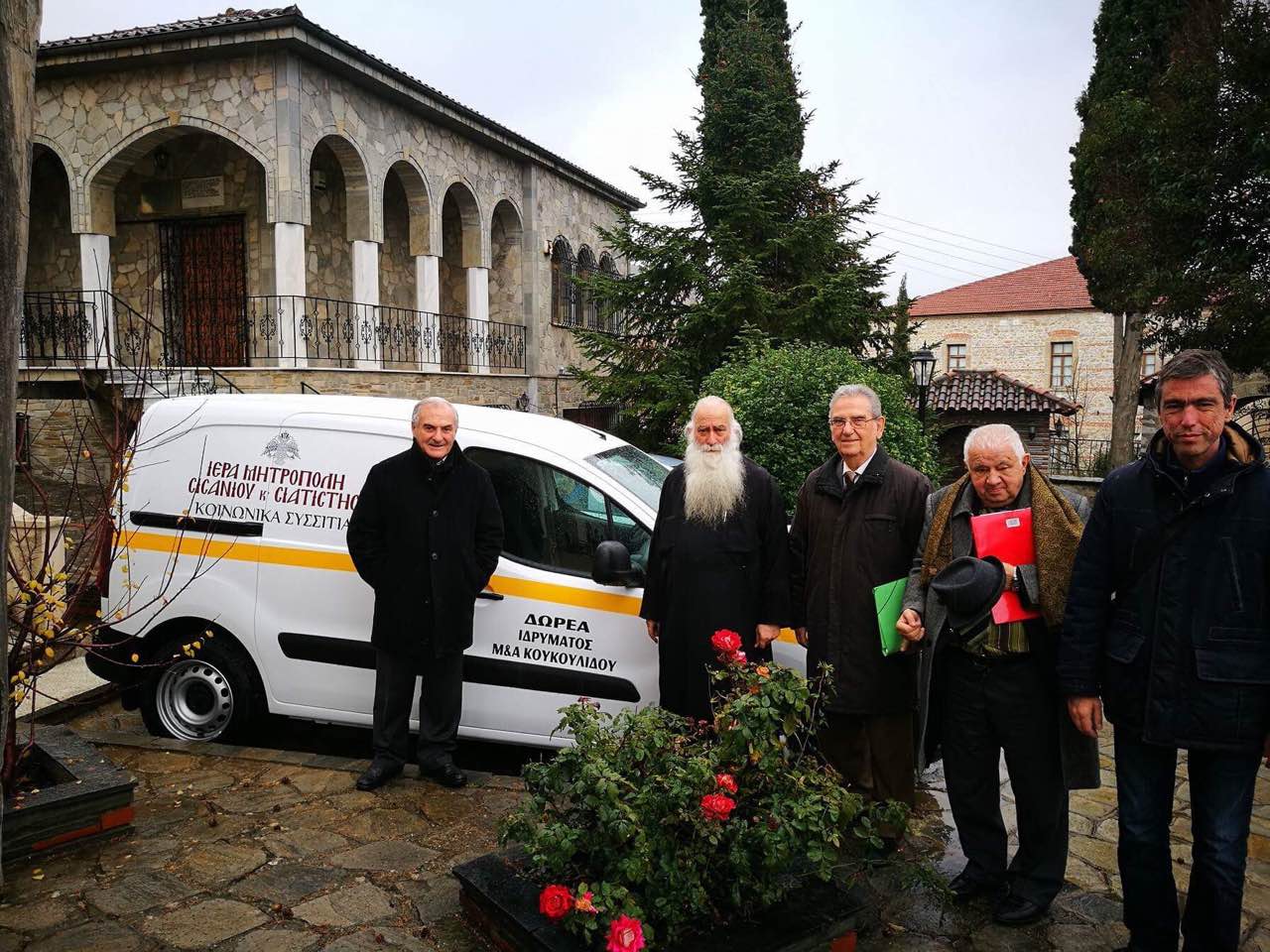 Η παραλαβή του αυτοκινήτου απο τον προμηθευτή έγινε στις 29.11.2017 και παραδόθηκε στη Μητρόπολη με όλα τα σχετικά παραστατικά.
Το Ίδρυμα στέκεται αρωγός στη λειτουργία των κοινωνικών συσσιτίων και του κοινωνικού παντοπωλείου προσφέροντας τρόφιμα και αναλώσιμα υλικά της τάξης των 40.000,00€ ετησίως.
Απο το Ίδρυμα.