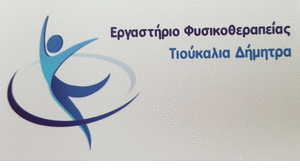 The program of the 9th Anti-Racist Festival of Social Solidarity of Kozani (07-08-09 July 2020)
Three-day actions
Personal Daily Closing Stories
Description: Daily stories of people about how they experienced inclusion in their daily lives, but also how they imagine the next day.
Space: Posters in shop windows on Megalou Alexandrou Street
Hours: All-day action
Action: In collaboration with the Kozani Chamber of Commerce
"The son of the virus is the son of us all"
Description: "Pandemic visual artists associated with the Florina School of Fine Arts are attempting a confrontation with our pandemic self in submission to corners of the center of Kozani".
Space: View paintings, photos and videos, in the Central Square of Kozani (under the canopy)
Hours: 21:00-23:00
Action: In collaboration with artists associated with the School of Fine Arts of Florina and with local photographers (professionals & amateurs)
Description: The employees of EPSYKA, Psychologists and social workers narrate their experiences from the Psychosocial Support Phone Line 10306 for the corona, as they heard them and experienced them.
Space: Narratives in the Central Square of Kozani (under the canopy)
Hours: 21:00-23:00
Action: In collaboration with the Society for Mental Health and Social Rehabilitation (ΕΨΥΚΑ)
Analog at Birth/Digital By Design – Exhibition photography
Description: A photographic project that re-examines the concept of gender and stereotypes around what, unfortunately even today, classify people into norm-boxes, with signs.
Space: Kozani Municipal Garden
Hours: 19:00-22:00
Creative: Tony Theodorakis
Tuesday 07 July 2020
Laboratory "Monologues in Quarantine"
Description: Presentation of how to work with 24 adolescent refugees, from various hosting structures in the country and reading the texts they wrote in creative writing workshops, sharing their experiences from the quarantine period due to the pandemic of coronavirus.
Space: Zoom Online Platform
Hours: 18:00-20:00
Coordinators: Nikos Govas, Katerina Alexiadi
Action: In collaboration with the Panhellenic Network for Theater in Education
Wednesday 08 July 2020
"Journeys of a Trip" Creation of a mural in a public space
Description: The members of the Intercultural Group of Dance Therapy Adolescents (Accommodation Structure for Unaccompanied Minors of Aiani), told the stories of their personal journeys through movement and dance. The movement became an image through photography and painting and the images traveled in a suitcase to the teenagers of the Painting Team of the Velventos Educational Club who created the blueprint..
Space: Agios Dimitrios Park (opposite the church of Agios Dimitrios)
Hours: 17:00-20:00
Action: In collaboration with the Painting Team of the Velventos Educational Club - Department of Adolescents
"I can not breathe" when my expression is choked, in the public space, in the media and at school.
Description: "Young men and women 15 as 25 years, we talk about what makes us suffocate and exchange ideas about what we would like to happen in a society that will respect us and count on us ".
Space: Zoom Online Platform
Hours: 18:00-20:00
Coordinators: George Moschos and members of PROTA.12
Action: In collaboration with PROTA.12
Thursday 09 July 2020
Description: Short stories of inclusion, for people who became birds looking for contact, love, prior freedom. Movie sequences in the form of street theater, without words, except with movement, pulsating bodies, choreographed repetitive patterns.
Space: Along the sidewalk of Niki Square
Hours: 19:00-21:00
Conception-Direction: Stelios Chliaras
Technical supervision: Nikoleta Siomou
Art curation: Evi Mimikou
Action: With the participation of children of the Ark, of ARSIS Kozani volunteers, citizens
Theatrical screening: Rebetiko the song of exile
Description: Through the eyes of a girl who was born and raised in Smyrna, principles 20ου century we experience disaster, the violent escape, immigration, the hardships of joining the new "homeland", racism, the hopes, dreams and finally the forced second economic migration for the new world. A story inspired by rebetika songs that will survive as long as there is uprooting.
They play: Yannis Papaioannou, Irene Jodar, Harris Iatros
Writing Editing Production: Giannis Papaioannou
Space: Web page view facebook.com/Arsis.Kozanis
Time: 21:00
*The 9The Anti-racist Kozani Social Solidarity Festival, according to his proclamation he adapted all his actions, in such a way as to avoid uncontrolled overcrowding and took all measures to avoid the spread of corona.