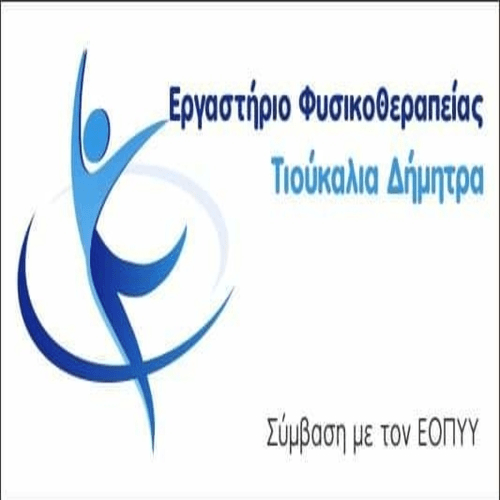 Although in most people the mosquito bite causes nothing more than itching (itch), in a percentage of people it can cause problems, both due to allergy and infection.
Annoying but also dangerous can be the mosquito bite in a large part of the population. The sting of a female bloodthirsty mosquito - which is the only one that stings- can be the cause of various symptoms. Nevertheless, most people's lack of knowledge does not allow the cause to be attributed to the sting, which may have preceded even weeks before.
"While males are harmless - they feed only on nectar and water- female mosquitoes are also looking for blood, in order to live and lay their eggs. When the proboscis penetrates the skin, usually cause mild symptoms, such as a small red lump and itching, which subside within 24 hours. According to the American Academy of Allergy, Asthma and Immunology, contact should be six seconds or more to cause symptoms. For them, Nevertheless, the sting itself is not responsible, but it is the result of the immune system's reaction to the ingredients found in mosquito saliva. ", Dermatologist-Venereologist Dr. explains to us Christos Stamou.
What are the complications of people with health problems
"Some more sensitive people have a strong and severe allergic reaction, who needs medical help. People with Skeeter Syndrome, as it's called, show local swelling and often fever, within a few hours of the sting. They may also show a large itchy area, blisters on or around the sting and rash - a rare, life-threatening condition leading to swelling in the throat and wheezing- but also sepsis. The last two symptoms require immediate medical attention ", adds the expert.
Allergic reactions should not be our only concern. An infected mosquito can even expose its prey to life-threatening viruses, such as West Nile virus and the virus Zika or cause serious illness, such as malaria, encephalitis and meningitis, Dengue fever and Yellow fever.
particularly, in some parts of the world, mosquitoes transmit malaria, a disease caused by the parasitic "plasmodium" of malaria. Although in our country the disease was eradicated 1974, from 2009 and then some cases occur sporadically. Although most patients are asymptomatic, they are likely to have a serious illness or even lose their life. The main symptoms are high fever, headache, shudder, sweating and myalgia.
Mosquito bite: Biggest problem in Greece from the West Nile virus
In GREECE, as in other western countries, mosquitoes can spread it West Nile virus. In the 80% about people who become infected, no symptoms appear. To the rest, they may have strong reactions or lose their lives.
In the mild symptoms fever included, the headache, vomiting and physical pain, while in severe cases the fever is high, the patient may feel muscle weakness, to have chills, convulsions or paralysis, vision loss and confusion. Symptoms usually occur three days to two weeks after the sting, more often in people over 50 years. West Nile virus can also lead to meningitis, a potentially fatal inflammation of the brain.
THE Zika virus first detected in Uganda and then spread throughout the world. Our country is included in those where cases have been reported. The incubation time is not clear, but it is estimated that it does not exceed a few days. Symptoms include fever, headache, skin rash, conjunctivitis, myalgias and arthralgias, which last until 7 days. Unfortunately there is neither vaccine nor medication prophylaxis.
Those who travel to African or South American countries and have not been vaccinated (e.g. due to contraindication) They are also at risk of yellow fever, if bitten by an infected mosquito. It is a virus that can affect the liver. Symptoms include fever, fatigue, headache, shiver, sensitivity to light, vomiting and nausea, redness of the tongue, of the face and eyes.
Dangerous diseases from mosquito bites
Mosquitoes can also transmit it arbovirus, which can lead to life-threatening inflammation of the brain (viral encephalitis). At the beginning, the symptoms may look like the flu and may include fever, fatigue and lethargy, headache and confusion.
But the most dangerous disease that mosquitoes can carry is Dengue. The viruses that cause dengue fever are endemic to tropical and subtropical countries, in Asia, in Africa, in Central and South America, in the eastern Mediterranean and the Pacific Ocean. Mosquitoes become contagious 4-12 days after receiving the infected blood and remain contagious for life. Although the 50% of infected people are asymptomatic, a percentage may develop a high fever, headache, pain behind the eyes, generalized myalgias, arthralgias, motion sickness, vomiting, anorexia, swollen lymph nodes, erythema of the face and skin, and rash. Bleeding episodes are less common. This more severe form of the disease can develop into shock syndrome. In GREECE, the virus has been eradicated.
Mosquito bites and precautionary measures
If a mosquito bites you, the first thing you need to do is do not scratch it, why is there a risk of secondary infection with group A streptococcus and / or gilded staph?.
also:
Wash the spot with cold water and soap and place ice, to reduce itching. Hydrocortisone or calamine cream also offers relief. For more severe allergic reactions oral antihistamines are recommended, topical ointments with benzocaine and in case of anaphylaxis self-injection of epinephrine.
If you know you suffer from it Skeeter syndrome, It is advisable to consult an allergist, who can, through examinations, find the mosquito saliva ingredient you are allergic to and come up with a treatment plan (usually gradual administration of small doses of the allergen, for several months or years).
If you are traveling somewhere where mosquitoes are endemic and develop a fever, headache and fatigue, see a doctor. If the symptoms are severe, seek medical help immediately. The fact that some diseases do not appear in Greece does not mean that the disease should be ruled out From these, as there is always the risk of an imported case or the transport of an infected mosquito by means of transport or commercial products ", advises Dr. Christos Stamou.
Source:iatropedia.gr