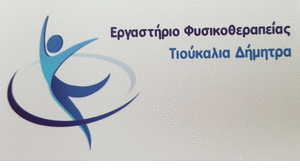 What Sotiris Tsiodras said about the coronavirus, the mask, virus mutations and the vaccine
In the webinar "COVID-19 Vaccines-Moving Forward" of the Forum of Public Health and Social Medicine, which took place last Friday 15 January, μίλησε ο καθηγητής Παθολογίας – Infections of EKPA, Sotiris Tsiodras, referring to the coronavirus, its mutations, vaccines and… its relationship with the mask. Mr.. Tsiodras stated, among other things, that "the coronavirus came to stay" and that he was wearing a mask 16 to 18 hours a day. "The mask is difficult. I wear it from 16 to 18 hours a day. I wear it at the Ministry or wherever I am ", stated characteristically.

Alongside, shown understanding of citizens' fatigue from ongoing measures while in everything,as far as coronavirus vaccine είπε πως η συντριπτική πλειοψηφία των Ελλήνων λέει «ναι» στον εμβολιασμό σε ποσοστό 72% and that vaccinations are our hope to get rid of the masks, «όταν η ανοσία του πληθυσμού φτάσει σε υψηλά επίπεδα».
Σχετικά με το issue of virus mutations and if the vaccine covers them as well, Mr.. Τσιόδρας σημείωσε πως «ένα είναι σίγουρο: the faster we vaccinate – and in the right way – the population, we will probably avoid the dispersal and development of new hardy strains ", ωστόσο δεν απέκλεισε το ενδεχόμενο να τροποποιείται κάθε χρόνο το εμβόλιο. «Ίσως μπούμε σε μια κατάσταση, in which for the effectiveness of the vaccine, we will test the virus for mutations every year, with a network corresponding to the flu, and we will issue instructions on how to make the vaccine each year ", reported characteristically.
Regarding immunity of the population and its duration, the professor said he is a "unbalanced factor», completing: "They talk about the vaccine for one or two years of immunity. We do not know the exact truth we will learn in the future. Αυτό που παίρνουμε τώρα ως δεδομένο είναι ότι η ανοσία στον κορονοϊό αυτόν καθ' αυτόν, in fairly large studies, it seems that lasts at least 8 months and based on functional immunity it may last for several years ".
Mr.. Tsiodras stressed that the coronavirus came to stay "And that depends on a lot of factors in the future: associated with the duration of virus immunity, with the effectiveness of the vaccine in reducing the spread, the seasonality and the difference it brings to the spread of the virus and of course to the choices made by governments and individuals. When will it finish, we do not know". However, he concluded by saying: «Let's hope we have a better one 2021».
Source:ethnos.gr