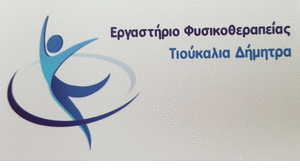 The deadline for submitting tax returns may expire tomorrow at midnight, but there are also cases where taxpayers will have to visit the Tax Office to file a tax return.
In fact, they have time to do so.
This category includes heirs who have until the end of the year to file the income tax return of the taxpayer who has died within the 2019.
Η φορολογική δήλωση υποβάλλεται αποκλειστικά χειρόγραφα και θα πρέπει να προσκομίζονται και να συνυποβάλλονται τα απαραίτητα δικαιολογητικά για τα εισοδήματα που απέκτησε ο φορολογούμενος που απεβίωσε μέχρι την ημερομηνία θανάτου ή τις δαπάνες που είχε πραγματοποιήσει.
Especially, οι κληρονόμοι θα πρέπει να συνυποβάλουν βεβαιώσεις για αποδοχές ή συντάξεις και για τόκους καταθέσεων. After the submission of the declaration, the tax office will proceed with its liquidation and will send the liquidation note to the heir's address..
Actions of the heirs before submitting the declaration
Before submitting the statement, the heirs must declare the death in the registry department of the competent Tax Office. Action necessary to deactivate the TIN.
In case of death, natural person non-performer, the change statement in the registry section, submitted by at least one of the heirs or close relatives co-submitting:
Death certificate
Certificate of close relatives
Certificate of non-publication of will.
Declaration of taxpayer relations (form M7).
The death declaration is submitted until the deadline for submitting the income tax return, that is, until 31 December.
Tax return
In case it arises tax return after the settlement of the declaration the amount is returned and distributed to the heirs listed in the certificate of close relatives.
Source:Newsbeast.gr