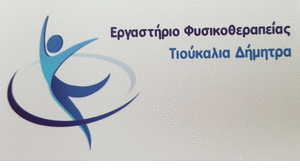 Total blood cholesterol, also known as serum cholesterol level, assessed according to the risk of cardiovascular disease caused by each type of cholesterol.
THE cholesterol calculated in milligrams (mg) cholesterol for every deciliter (dL) blood. A result below 200 mg/dL (5,2 mmol/L) it is ideal. A level somewhere in between 200-239 mg/dL (5,2-6,2 mmol/L) is marginally below the high risk number. In this case, Your doctor may recommend a low cholesterol diet plan. A price above 240 mg/dL (6,3 mmol/L) is the high risk limit.
What to eat and what not to lower cholesterol
Foods that raise blood cholesterol
Try to generally limit the amount of foods you eat that are high in saturated fat., such as:
Butter
Hard margarines
Lard
Fatty meat and meat products, such as sausages
Full fat cheeses, milk, sour creams and yogurts
Coconut oil, palm oil and coconut cream
In addition, many foods, such as milk chocolate, the candies, the cakes, the puddings, cookies etc., which contain ingredients from the above list can also raise cholesterol.
Foods that lower blood cholesterol
Plants do not contain cholesterol and are usually low in saturated fat, so vegetables and other plant-based foods should be a staple of your cholesterol-lowering diet..
These include oatmeal, the fruits, the barley, vegetables, soy foods, legumes, nuts and seeds, such as:
Breakfast oatmeal
Bread made with at least 50% flour, or oat bran
Beans, chickpeas, edamame beans, fava etc.
Lentils
Vegetables rich in soluble fiber such as okra, eggplants, sweet potatoes and fruits such as citrus fruits and mangoes
Unsalted soybeans (also called roasted edamame fruits)
Soy instead of milk, yogurt and meat
Τόφου
Almonds, peanuts, walnuts, pecan, cashews (always unsalted)
Cholesterol: HDL values (good) cholesterol
The high density of lipoproteins (High Density Lipoprotein – HDL) cholesterol, which is also known as "good" cholesterol, helps maintain good blood vessel health, that stay cleaner. What he does, in essence, is to destroy low density lipoproteins (Low Density Lipoprotein – LDL) cholesterol, or "bad cholesterol". HDL cholesterol helps the blood to circulate without "obstacles" in the blood vessels. That's why it's good to have good HDL and low LDL cholesterol.
In HDL, a price down 40 mg/dL (1 mmol/L) for men and 50 mg/dL (1,3 mmol/L) for women is low. This increases the risk of cardiovascular problems.
A normal HDL cholesterol level is in between 40-49 mg/dL (1-1,3 mmol/L) for men. Regarding women, is between 50-59 mg/dL (1,3-1,5 mmol/L).
When this level is higher than 60 mg/dL (1,6 mmol/L), then you also have increased defense against her coronary heart disease.
Cholesterol: LDL prices (bad) cholesterol
LDL, or "bad", Cholesterol builds up in the blood vessels, when circulating in the blood in high concentrations. The result is a reduction in blood circulation and a simultaneous increase in the risk of cardiovascular disease and stroke. Therefore, LDL cholesterol level is an important indicator of heart failure risk (heart attack).
In LDL cholesterol, Well, a price below 100 mg/dL (2,6 mmol/L) is the ideal.
The price between 100-129 mg/dL (2,6 and 3,3 mmol/L) is close to ideal, while in between 130-159 mg/dL (3,4 and 4,1 mmol/L) is marginally increased.
Between 160-189 mg/dL (4,1 and 4,9 mmol/L) is increased.
When it exceeds 190 mg/dL (4,9 mmol/L) is very high. It is recommended that LDL cholesterol be below 70 mg/dL (1,8 mmol/L).
Sources: http://www.cholesterolmenu.com, http://www.healthline.com, https://heartuk.org.uk