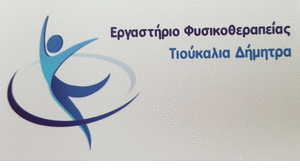 Granting six scholarships, height 2500 euro , from the Bequest "George I.. Karagianni, for the first time"
The Municipal Authority after continuous and systematic efforts and the Legacy office utilize the wealth of the benefactors of Voio for the benefit of the student youth. They are pleased to announce that for the first time scholarships have been announced by the Bequest "George I. Karagianni ».
Specifically, the Municipality of Voio and the Bequest "George I.. Καραγιάννη» προκήρυξαν τη χορήγηση έξι (6) scholarships, for students originating from Augerinos Voio and admitted to the University Institutions (Α.Ε.Ι. / Τ.Ε.Ι) of the country the academic years 2018-2019 and 2019-2020 until the completion of their studies.
Details will be provided:
A) Three (3) scholarships for the academic year 2018-2019
and
B) Three (3) scholarships for the academic year 2019-2020
Η υποτροφία ανέρχεται στο ποσό των δύο χιλιάδων πεντακοσίων ευρώ (2.500,00 €) for each academic year. The announcement with the terms and conditions for the granting of the scholarships has been posted on the official website of the Municipality of Voio (https://dimosvoiou.gr).
The benefactor George I.. Karagiannis came from Augerinos Voio and with the number. 19296/1956 A public will allocated him part of his large fortune for the benefit of the Holy Temples of Augerinos and the granting of scholarships to the youth of Augerinos and Voio by extension. He was a comrade-in-arms of Pavlos Melas and took an active part in the Macedonian Struggle. He lived in Istanbul and was active in business.
With a strong sense of social responsibility, the Municipal Authority stands in practice next to the student youth and their families, in this critical and difficult economic situation we are going through.