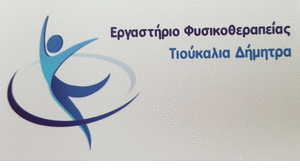 According to the Star, the government staff is working on two scenarios when the stores open. The first is to create another password, to send citizens sms with code 7 where they will be allowed to move to a retail store.
The second scenario is with the removal of the lockdown to eliminate the sending of sms and to move the market, with restrictions applicable per square meter.
"As long as the experts give the signal and the tools, then there will be a reboot, any reboot though, will be done under rules ", clarified the Secretary General of Commerce regarding the lifting of the lockdown.
Panagiotis Stampoulidis stressed that it is clear that "next Monday no activity will work", pointed out, however, that, "Everyone will have time to prepare".
Asked about maintaining the measure of sms for movement, he replied that "it is in advance a restriction option, but not all restrictions will be lifted "and explained that" there will definitely be a package of measures ".
But as far as, under the measures, he said that "right now, "there is no record of the Commission" and stressed that "the Prime Minister will announce the next steps".
End, regarding "click away", the online purchase and subsequent receipt of the product from the store by appointment, he said that "it is a method that does not even need institutionalization, but it will be a measure that will be complementary ".
Source:aftodioikisi.gr