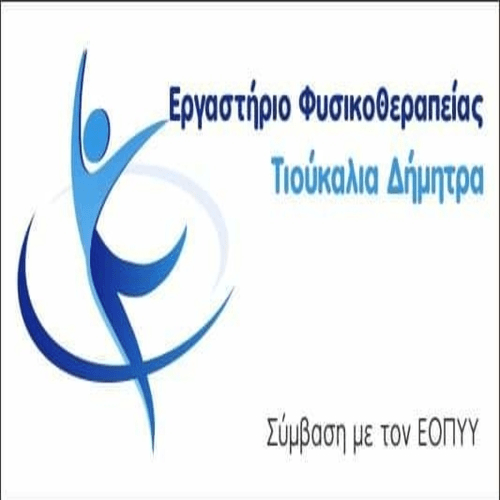 Η Περιφερειακή Ενότητα Κοζάνης ως επικεφαλής εταίρος της Κοινωνικής Σύμπραξης ΤΕΒΑ που έχει συσταθεί για το Νομό μας σε συνεργασία
με τον Δήμο Βοΐου , ανακοινώνει ότι θα πραγματοποιηθεί διανομή τροφίμων του «Επιχειρησιακού Προγράμματος Επισιτιστικής και
Βασικής Υλικής Συνδρομής ΤΕΒΑ », in δικαιούχους των οποίων οι αίτησείς τους έχουν τρία μέλη και πλέον
at 22 September 2022, ημέρα Πέμπτη και ώρες 10:00-13:00,
in the Trabantzeio / Tsipio Boarding School in Siatista of the Municipality of Voio (next to the Social Grocery tel. Communication 2465021119 )
. Θα διανεμηθούν στους δικαιούχους του προγράμματος με τρία μέλη και πλέον
μόνο τα παρακάτω προϊόντα λόγω μη επάρκειας των προϊόντων για το σύνολο των ωφελουμένων:
Wheat flour 1kg, Olive oil 1lit, Pasta 500gr, Ρύζι 500gr, Μοσχάρι 1kg, Pork 1kg, Φέτα 400gr και σερβιέτες (σε ηλικίες 14-40 years) .
. Επιπλέον θα διανεμηθούν σε δικαιούχους του προγράμματος που οι αιτήσεις αφορούν σε πολυμελείς οικογένειες
ανάλογα με τη διαθεσιμότητά τους και τα παρακάτω προϊόντα λόγω μη επάρκειάς τους για το σύνολο των ωφελουμένων:
Shower gel 1lit, General purpose cleaner 1lit, Honey 450gr, Shampoo , Washing powder (2kg), Baby wipes,Dishwashing liquid 500ml,
Toothbrush, Toothpaste,Liquid cream soap 300ml .
Instructions to Beneficiaries for its period LockDown
Οι δικαιούχοι του προγράμματος θα παραλάβουν τα προϊόντα με την επίδειξη της απόφασης έγκρισης ΚΕΑ ή του ΑΜΚΑ του μέλους της αίτησης που παραλαμβάνει και in case of inability to attend themselves, with additional deposit of authorization of another person (no genuine signature is required) and demonstration of his police ID.
Obligations of Beneficiaries
Beneficiaries are required to follow the instructions below:
Arrive at the food collection point strictly at the predetermined day and time to be notified by SMS.
It is extremely important to follow this rule to avoid traffic jams.
Upon identification and receipt to wear a mask.
To have their own pen to sign the printed signature list or glove with which they will catch the special pen
for signing in the electronic system.
Have the appropriate certification / identification document, ie AMKA of the member of the application together with the presentation of his police ID
ή με την εξουσιοδότηση του ετέρου προσώπου (no genuine signature is required).
Distribution Methodology «Drive Through»
Due to the current situation and the Covid-19 pandemic, beneficiaries will reach the fixed point of distribution exclusively by vehicle so that:
The beneficiaries will not disembark at no time from their vehicles.
To go through two "stops" where:

In the first, will be identified by employees of the Municipality who will be protected with masks and gloves.
Μετά την ταυτοποίηση οι ωφελούμενοι θα υπογράφουν στο ειδικό tablet ή με δικό τους στυλό σε έντυπη λίστα.
In the second, the beneficiary will indicate to the contractor's staff who will place the food
(rack, port - trunk, inside the vehicle) and the employees of the contractor company complete the process.
TEVA supports the distribution of food and basic material goods, combined with accompanying measures aimed at the social integration of beneficiaries and implemented throughout the country. Helps to achieve the goal of relieving
worst forms of poverty, promotes social cohesion and therefore contributes to the eradication of poverty
and in particular in reducing the number of people at risk of poverty and social exclusion.
Enhances the creation of a wider network of collaborating Municipalities and Bodies.
Beneficiaries of the Program are:
• Individuals and families living in extreme poverty meet the criteria of no.. Δ23 ​​/ οικ.17108 / 875 / 10.04.2017 Decision of the Deputy Minister of Labor, Social Security and Social Solidarity (Government Gazette B'1474 / 28.04.2017) and are included in the KEA platform.
• Homeless, served by respective homeless accommodation structures (e.g. day centers, homeless meals etc.).