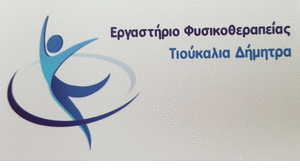 In the $2.340 per patient Gilead determines the cost of a five-day treatment with remdesivir per patient.
Με μια ανοικτή επιστολή ο Πρόεδρος και CEO της Gilead Sciences Daniel O'Day, answers the question of analysts, bodies and governments, especially after the positive results of clinical trials: πόσο θα κοστίζει η θεραπεία με remnetsiviri (remdesivir).
Το φάρμακο πρόσφατα έλαβε θετική γνωμοδότηση από την Επιτροπή του Ευρωπαϊκού Οργανισμού Φαρμάκων (CHMP) και αναμένεται το τελικό «πράσινο φως» από την Ευρωπαϊκή Επιτροπή. Η απόφαση της CHMP στηρίχθηκε στα ενθαρρυντικά αποτελέσματα κλινικής μελέτης, according to which seriously ill with COVID-19, που έλαβαν θεραπεία με ρεμντεσιβίρη ανάρρωσαν μετά από 11 days. That is, 4 days earlier than patients who received the substitute. In everything,for patients with mild or moderate symptoms, recovery time was 5 days and 2 treatments.
From the first encouraging results, Gilead Sciences began exploring ways to solve the difficult equation of costing a drug to deal with the effects of a pandemic virus..
"We have approached the issue with the aim of helping as many patients as possible, as soon as possible and in the most responsible way ", notes Daniel O'Day. Using the example of the USA, Less hospital days result in savings for about hospitals $12.000 per patient. In addition to immediate savings and benefits for patients who will stay in the hospital for fewer days, "We decided to price remdesivir well below this value", adds Mr.. Here.
So, Gilead set the price for developed countries in $390 per vial. Based on current treatment standards, η συντριπτική πλειονότητα των ασθενών αναμένεται να λάβουν θεραπεία 5 days using 6 remdesivir vials, which is equivalent to $2.340 per patient.
This price, which according to the company is affordable even for countries with reduced purchasing power, will be offered to all governments of developed countries, where remdesivir has been approved for use. In fact, because of the way the American system is made, the price of the drug for the US will be higher…
The letter
Τις τελευταίες εβδομάδες που πληροφορηθήκαμε τις δυνατότητες του Remdesivir εναντίον του Covid-19, a subject has been accompanied by most conjecture: the possible price of the drug. This degree of reflection is understandable. Remdesivir, our research therapy, is the first antiviral that has shown improvement in patients with COVID-19, in clinical trials, and there is no manual for pricing new drugs in the midst of a pandemic. Αντιλαμβανόμαστε τη σημαντική ευθύνη που συνοδεύει την τιμολόγηση του remdesivir και την ανάγκη να είμαστε διαφανείς στην απόφαση μας. After a lot of care and time and the size of the conversation that suits him, we are ready to share our decision and explain how we received it.
As with all our moves concerning remdesivir, We approached the topic with the aim of helping as many patients as we could, as quickly as possible and in the most responsible way. That was the point of the compass all along, from working together to find quick answers about safety and effectiveness, until the expansion of production and the donation of our supply to remdesivir by the end of June. In each case, we recognized the need to move differently, reflecting the extraordinary circumstances of the pandemic. Now, the same principles apply to the transition after the donation period and to the determination of the remdesivir price..
Source:news4health.gr