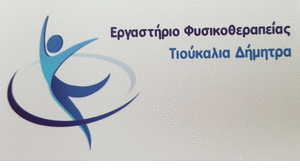 From Wednesday afternoon 30 December 2020, will be credited 98.019.378,32 euros in the accounts 101.613 freelancers, self-employed and farmers, as returns, which arose, after the liquidation carried out by the Electronic National Social Security Agency (e-EFKA) for the year insurance contributions 2019.
In total, arose to return 135.346.225,11 euros in total 158.600 active freelancers, self-employed and farmers. Given the fact that 56.987 of these did not state, until today, IVAN, the amount of 37.326.847,79 euro, corresponding to them, will be returned at the end of January or offset against the contributions of the following months.
Prerequisite for return is to register IBAN on the e-EFKA website, until 14 January 2021 (www.efka.gov.gr -> electronic services->Personal Information "Contact Information").
As mentioned in a relevant announcement of the Ministry of Labor, "With the return of the amounts to the accounts of the insured, the life cycle of the contribution system of the law is finally completed 4387/2016 (SYRIZA law), which obliged the insured to pay contributions, based on their income, converting the insurance system for 1,5 more than a million freelancers, self-employed scientists and farmers, in a second tax.
By. 4670/2020, the insurance reform of the Mitsotakis government, voted in February 2020, the complex and unjust system of N. 4387/2016 has been replaced, from 1/1/2020, from a simple, fair enough, effective and, mainly, remunerative system of free choice of insurance categories ", indicated in the notice.
SOURCE: RES-EIA