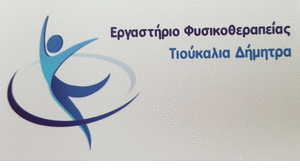 The UK is preparing to become the first country in the West to approve the coronavirus vaccine, with the independent regulatory authority approving it within days, according to the Financial Times.
Delivery of the vaccine developed by Pfizer / BioNTech will begin within hours of approval, according to Whitehall sources. People with knowledge of the procedure stated that the first vaccinations could be given by 7 December.
The United Kingdom has ordered 40 millions of doses of this two-dose vaccine, whose preliminary data showed that it is more than 95% effective in preventing coronavirus.
Vaccines normally need to be approved by the European Medicines Agency by the end of the Brexit transition on 31 December. However, The UK Medicines and Health Products Regulatory Authority has the power to approve temporary products, in cases of public urgency. The same procedure could be applied to the vaccine developed by the University of Oxford in collaboration with AstraZeneca. The manufacture, the British government sent a letter to the Regulatory Authority, asking her to reconsider the AstraZeneca-Oxford vaccine.
Downing Street announced this morning that Natnim Zahawi, Undersecretary at the Ministry of Enterprise, will be seconded to the Ministry of Health to oversee the distribution of coronavirus vaccines.
The Pfizer vaccine is expected to be approved in the US – Maybe until 8-10 December
BioNTech and Pfizer submitted data from the third phase of the vaccine clinical trial earlier this month, in which more than 43.000 individuals, at the US Food and Drug Administration. An emergency vaccine approval in the US could come as soon as 8-10 December, with shipments across the country starting within 24 hours after the announcement according to US reports.
Source: iefimerida.gr