The Patron Saint of Gounarads, Prophet Elias, honored again this year by the Association of Furriers of Kastoria, holding festive events, χοροστατούντος του Μητροπολίτη Καστοριάς Σεβασμιότατου κ.κ. Kallinikou.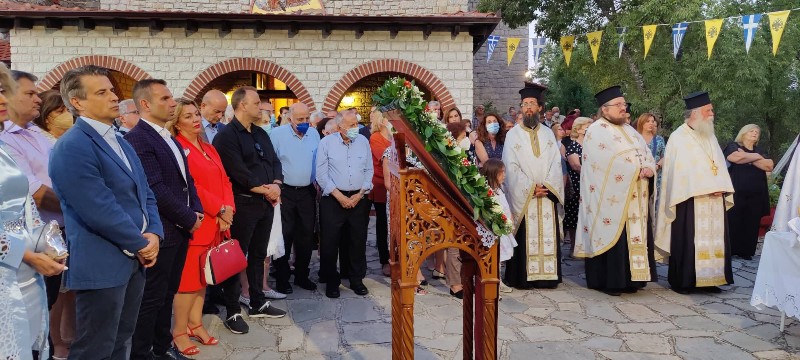 The events, ξεκίνησαν την Τρίτη 19 Ιουλίου 2022 με τον Εσπερινό και ολοκληρώθηκαν την Τετάρτη 20 July with the established Hierarchical Divine Liturgy in the Holy Temple of Prophet Elias, in Tsardaki.
Το παρών στις εκδηλώσεις έδωσαν πολιτικοί φορείς, representatives of the military and police authorities of the region, εκπρόσωποι συλλόγων και φορέων, όπως επίσης και πολίτες.
Ο Πρόεδρος της Ελληνικής Ομοσπονδίας Γούνας και Πρόεδρος του Συνδέσμου Γουνοποιών Καστοριάς "Ο Προφήτης Ηλίας" κ. Άκης Τσούκας μετά το πέρας των εκδηλώσεων ευχήθηκε να επέλθει η ανάκαμψη του κλάδου της γουνοποιίας «Οι δυσκολίες που προκάλεσε η πανδημία, η οικονομική κρίση και ο Ρωσοουκρανικός πόλεμος, είναι πρωτοφανείς. Η Διοίκηση της ΕΟΓ και του ΣΓΚ καταβάλλουν κάθε δυνατή προσπάθεια, προκειμένου ο κλάδος μας να ξεπεράσει όλες αυτές τις δυσκολίες και να ανακάμψει. Εύχομαι του χρόνου να μιλάμε υπό άλλες συνθήκες, αφήνοντας την οικονομική, την υγειονομική και την κρίση του πολέμου πίσω μας».