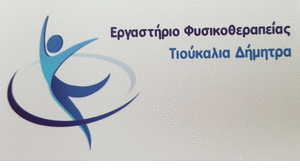 The confirmed cases announced by the region as a whole in the Municipality of Voio from Friday 15 January to Sunday 24 January are as follows:
Friday 15/1 0 (zero) cases
Saturday 16/1 1 (one) case
Sunday 17/1 0 (zero) cases
Monday 18/1 0 (zero) cases
Tuesday 19/1 2 (two) cases
Wednesday 20/1 0 (zero) cases
Thursday 21/1 1 (one) case
Friday 22/1 1(one) case
Saturday 23/1 5 (Five) cases
Sunday 24/1 1 (one) case
Total 11 cases confirmed in space 10 days.
From those, after his report siera fm, are recorded in EODY Kozani less, from what appears in the information of the Region, This is because some tests were performed in private laboratories or hospitals outside the Kozani Prefecture and were declared directly in Athens..
Feature that from 22 to 24 January at EODY Kozani appear 4 cases, while in the official briefing, appear 7.
As he is able to know siera fm, from 11 recent cases are recorded 3 in Siatista, 1 in Naples, 1 in Tsotili and 1 in Anthochori.
Total 6. For the rest 5 reported to the central office of EODY there is no picture.
The city of Siatista remains in a hard lockdown until Monday 01 February. With today's data, there are 15 active cases throughout the Municipality, with a tendency of further reduction especially for the city of Siatista.
Decisions to remove the toughest lockdown will be made on Friday 29 January.