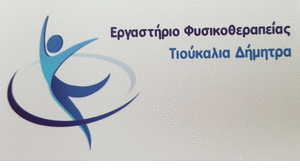 No change in the schedule for Christmas and New Year – By sms at 13033 the exits and the plan of EL.AS.
Τον κωδικό μετακίνησης «6» θα στέλνουμε παραμονές και ανήμερα Χριστουγέννων και Πρωτοχρονιάς, για να πάμε στα τραπέζια, δήλωσε ο κυβερνητικός Εκπρόσωπος Stelios Petsas, appealing "not to open the circle too much, to δούμε αυτούς που λίγο πολύ βλέπουμε ούτως ή άλλως».
Asked to clarify any tougher measures that can be taken for the New Year, Mr.. Πέτσας ανέφερε πως τα «πιο σκληρά μέτρα έχουν να κάνουν με τα υφιστάμενα», κάνοντας σαφές πως "Whoever circulates after 22:00 will be stopped by the Police on Christmas Eve ", with the exception of course of the employees. So, όπως ανέφερε στον ANT1 Stelios Petsas, for the holidays, "more checks" and not "other measures" are planned and called on citizens to gather at noon and not at night with their families.
In fact, the Police is preparing a special plan for the protection of the measures. Ο Μιχάλης Χρυσοχοΐδης είχε προϊδεάσει για το σχέδιο: «Τις επόμενες μέρες θα εξειδικευτούν μέτρα, που θα περιορίσουν στο ελάχιστο τις μετακινήσεις και τη δυνατότητα να κάνουμε καταχρήσεις. We will spend Christmas with the Police on the streets as it does anyway from March. Θα υπάρχουν αυστηροί έλεγχοι προκειμένου να τηρούνται οι αποφάσεις οι οποίες τελικώς θα ληφθούν». Ειδικά για την Δυτική Αττική, The Minister of Civil Protection had reported that: "It will be a disaster if West Attica starts flooding the Basin with coronavirus".
Strict controls will be carried out throughout Attica on anyone who circulates, in everything,Regarding:
the reason for its movement,
the code he sent and
any relevant documents available, so

ώστε να περιοριστούν οι συγκεντρώσεις πολλών ατόμων σε σπίτια για τα εορταστικά ρεβεγιόν

.
Strict controls, By the same reasoning, will take place after five in the morning.
"Review of measures after 7 January"
Disagreeing that EODY does not have an epidemiological picture of the country, explained that the test has to do with two factors: not to do it for no reason and their availability. "There must be periodicity in the tests", the government spokesman stressed.
"If the epidemiological data show other than those of the general country, then we can go to local type measures lockdown», he repeated and said that "fortunately, in the last days we are doing well ". Asked about relaxation measures in "green" areas, such as Alonissos, clarified that "until 7 In January we follow the measures and then we hope that we will be in a phase to release economic and social activities ".
The "bet" of vaccination
But as the government spokesman stressed, "The crucial thing is for the mechanism we have built to work. It will be checked in the coming days and we hope it works ".
Regarding the distribution of the vaccine in the countries of the European Union, said that Kyriakos Mitsotakis he was one of the first to say that the vaccine should become a public good and admitted that, "We went to a collective agreement, the European Union seems to be lagging behind, compared to the US and the UK, That is why it must accelerate "and expressed the optimism that, "To fill the gap from February".