The trio of the VoioRace Series continued today with the second race.
The Namata race, known to the athletes, was held with absolute success, with participation 70 αθλητών από όλη την Ελλάδα και το εξωτερικό.
Η κατάταξη των αθλητών στην κατηγορία των ανδρών:
1oς Καλαμπούκας Χάρης με χρόνο 2:06:57
2oς Πλακετάς Κοσμάς με χρόνο 2:10:29
3oς Φραγκούλης Άγγελος με χρόνο 2:10:36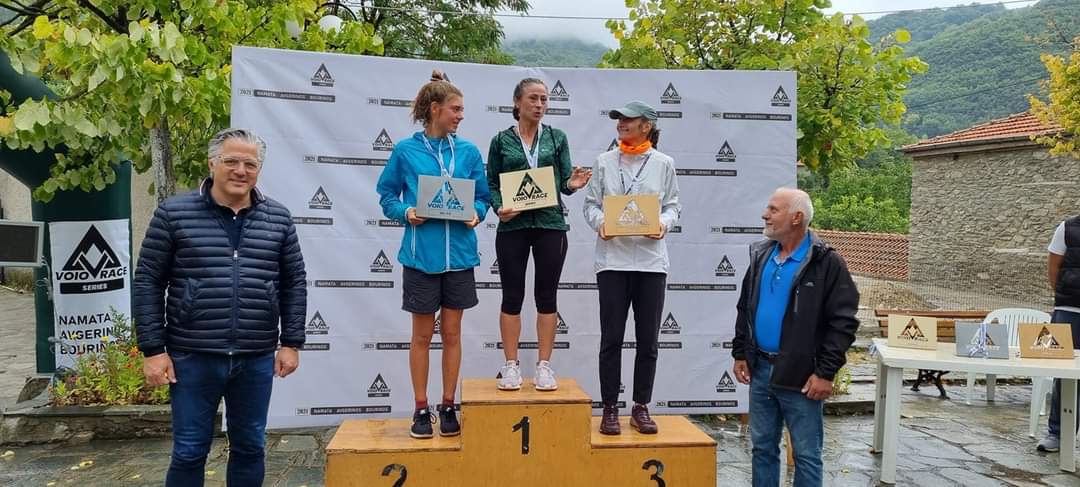 Η κατάταξη στην κατηγορία των γυναικών:
1Tsalokosta Dimitra with time 2:29:40
2Boskopoulou Kon / na with time 2:35:04
3η Γιαζιτζίδου Χριστίνα με χρόνο 2:45:13
Το VoioRace series ολοκληρώνεται στο Μπούρινο την Κυριακή 19 September.
Μπορείτε να δείτε τους συμμετέχοντες και να δηλώσετε συμμετοχή στη σελίδα του Δήμου (www.dimosvoiou.gr/voiorace/) και την ημέρα του αγώνα (1 an hour before the start) in the registration area.