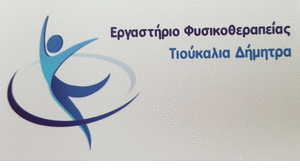 Ξεκινά σήμερα Τρίτη η καταβολή του ειδικού εποχικού επιδόματος, η οποία θα ολοκληρωθεί στις 30 November. The application is submitted electronically, μέσω των e-services του ΟΑΕΔ ή μέσω των ΚΕΠ.
Δικαιούχοι του ειδικού εποχιακού βοηθήματος είναι όσοι παρέχουν την εργασία στην Ελλάδα, εφ' όσον υπάγονται στην υποχρεωτική ασφάλιση του ΙΚΑ – ΕΤΑΜ και ασκούν τα επαγγέλματα του: οικοδόμου, quarry, lime maker, bricklayer, potter, forester, resin collector, tobacco worker, musician of the relevant professional association, shoemaker, employee of a shipbuilding and repair zone, excavator operator, forklifts, road construction, drilling machines, actor, technical cinema and television, cinema operator and assistant operator, cinema and theater controller, cinema and theater treasurer, μισθωτού τουριστικού και επισιτιστικού κλάδου και σμυριδεργάτη.
also, δικαιούχοι είναι και οι μισθωτοί της ναυπηγοεπισκευαστικής ζώνης, εφόσον υπάγονται στην υποχρεωτική ασφάλιση του ΙΚΑ – ΕΤΑΜ , when they provide their work to companies based in Greece and activities in one or more countries - members of the European Union.
Retirees, οι οποίοι κατά το προηγούμενο έτος ασκούσαν ένα από τα παραπάνω επαγγέλματα και έχουν τις προϋποθέσεις για την λήψη του βοηθήματος, δικαιούνται το εποχιακό βοήθημα εφ' όσον η σύνταξη που λαμβάνουν (main and auxiliary) είναι μικρότερη από την κατώτερη σύνταξη που χορηγεί το ΙΚΑ – ΕΤΑΜ στους ασφαλισμένους του κατά το έτος καταβολής του βοηθήματος.
Source:Real.gr