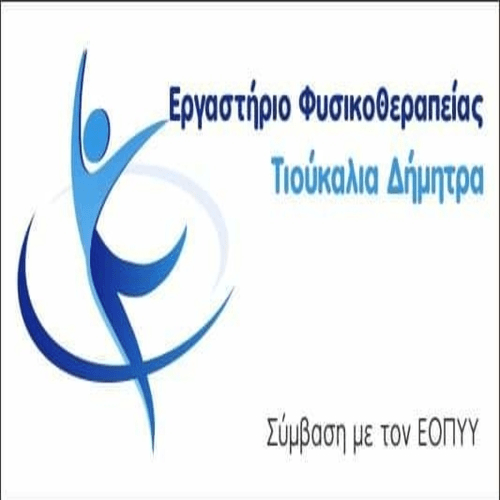 Some of your daily habits make it even harder to resist the curves. Discover what they are and what you can do.
You skip breakfast
Maybe you are not hungry in the morning, but by eating something now you can manage to keep the curls under control later. In a study published in the review Nutrition Journal, obese girls who ate their breakfast 350 calories with at least 13 grams of protein had a reduced desire for sweet and spicy foods compared to those who skip breakfast. Researchers are not sure why this happens, but proteins can help stimulate dopamine, of a neurochemical involved in brain reward centers that help address cravings for specific foods. Half a cup of cottage cheese, 2 hard boiled eggs or a cup of cooked oats along with 2 κ.σ. Peanut butter are very good choices.
Your portion is very large
You have a craving for brownies, you will eat it and you do not care. So you get three! The thing is, you probably only need half! Cornell University research found that people who ate a small portion of snacks, like chocolate, apple pie, or potato chips reported feeling just as satisfied as those who ate larger portions - while consuming 76,8% fewer calories. So put a small piece, enjoy it and wait 15 minutes before eating a supplement. You may not need it!
You have temptations around you
You do not have to fight every day between yourself and the box of cookies in your closet. As long as you do not see them, you do not think about them!. If it is 10 in the morning and you want a cookie, you probably will not go out to buy. On the other, if you see them in front of you every time you open the cupboard, it is very easy to eat one. If your family insists on having foods like cookies at home, at least move them to the back of a cupboard. Hide them behind the box of cereal bars, so you can see them first.
You do not know why you crave something
You can not get your hand out of the bag with the crackers. If you do not understand the reason, there is nothing you can do about it. Try to keep a diary where you will record your wrinkles. It does not have to be impressive, just keep a few notes on your phone. When a lick strikes, record your feelings: you are tired, stressed, anxious, are you bored; After all, you will come up with specific patterns and you will be able to address the root causes, instead of trying to eat as a solution.
Eat anything
You lick something sweet; Try eating a bowl of ripe strawberries. Do you want chips?; Eat salted pistachios from Aegina. Replacing what you crave with a healthier option with a similar flavor could be enough to satisfy you. The curls do not last long and you will soon forget it, but you will have helped your health with a good snack. You win anyway.
You do not wait long
A study found that a 15-minute walk can help reduce the desire for chocolate. As these strong desires do not last long, all you need to do is distract yourself for a few minutes.
Are you on a diet
People who diet have more intense wrinkles, which are more difficult to resist, from everything,what those who do not diet or those who are just trying to maintain their weight, according to a study published in Appetite. When you constantly deny yourself the foods you love, κάποια στιγμή θα νιώσεις έτοιμη να εκραγείς και θα είναι σχεδόν αδύνατο να μην υποκύψεις. Allowing yourself a small amount of something you like, whether you are trying to lose weight or not, can help you gain strength to resist your cravings.
Δε συνδυάζεις το φαγητό που επιθυμείς με κάτι υγιεινό
You can satisfy your desire by eating healthy at the same time, combining a larger portion of healthy food with a smaller amount than you think you want. This system works because it makes meals more fun and tasty, But it still provides your body with the nutrients it needs to function at its best, as research by Vanderbilt University shows. Here's how you can do it: order a grilled salmon salad with french fries or a piece of grilled chicken and vegetables with a small bowl of pasta with cheese.
You are filled with guilt
It's your friend's birthday and there's a cake. If you eat a piece, you will feel happy or you will be overwhelmed by remorse; Maybe the secret is to enjoy your dessert instead of feeling ashamed that you succumbed. People who said they associated a piece of chocolate cake with a festive mood had more control over their eating habits and less difficulty in maintaining their weight or losing weight., reported his study 2014 in the Appetite review. One of the reasons; When you feel guilty you may try to ignore your thoughts, a strategy that actually boomerangs, making you look even more intensely for that cake.
You use Instagram or Pinterest
Delicious food and sweets. It's fun to see them, όμως μην εκπλαγείς αν ξαφνικά νιώσεις μια έντονη επιθυμία να τρέξεις στο πιο κοντινό ζαχαροπλαστείο. In a study from the University of Southern California, researchers found that high-calorie food photos triggered more activity in the brain's reward areas than,what are the photos of low calorie food. There are a lot of bloggers who create and photograph great looking but nutritious and healthy foods, so if you can not resist Foodporn, at least he followed people uploading photos of healthy foods.
Source: shape.gr